Apex to provide financial services for trading fund
Updated: Feb 14, 2022 09:34 PM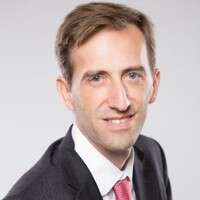 Bermudian-based Apex Group Ltd has been appointed to provide fund administration and transfer agency services by Neor Crypto Volatility Fund Ltd.
The global financial services provider said Neor is a long/short quantitative algo crypto vol trading fund with strategies based on artificial intelligence combined with deep-learning models aimed at identifying trading opportunities by digesting real-time data from multiple sources.
Neor represents a regulated avenue for investment in this innovative and evolving asset class, Apex said. Through the launch of Neor, investors can now engage in the crypto currency space within the framework of internationally recognised regulation.
The company said Neor has appointed Apex in recognition of its robust fund administration and transfer agency services, underpinned by PFS PAXUS and Tableau technology portals to support the secure transfer of data, across the full value chain.
Apex, which was established in Bermuda in 2003, said its services will allow Neor to efficiently communicate with investors and implement robust investor due diligence processes which are enabled by technology solutions to expedite and simplify daily investment management tasks.
John Bohan, co-founder and country head business development (Ireland), Apex Group, said: "The Neor fund is part of the ongoing of the crypto revolution within the funds industry and is adopting an innovative strategy that trades the very volatility that has characterised the sector.
"Fund administration sits at the heart of our single source solution, and this appointment demonstrates the extent to which our offering has evolved to truly serve all asset classes from the traditional to the most cutting edge."
Phillip Morelle, co-founder of Neor Crypto Volatility Fund Ltd, said: "Apex has brought an understanding of the regulatory nuances and compliance requirements, instilling confidence in our stakeholders."
Rodolphe Chatagny, founder and CEO, Eagle Eye Finance Sàrl, Neor investment manager, added: "As we provide investors with a way to access the crypto space in a regulated environment, Apex is a reputable and trusted partner to ensure our full regulatory compliance."
He added: "To date, the Apex team has demonstrated exceptionally high levels of communication and assistance in dealing with both regulatory formation and the client journey, and we look forward to continuing to work together."