Nineteen unsolved murders
Updated: Aug 26, 2011 11:20 AM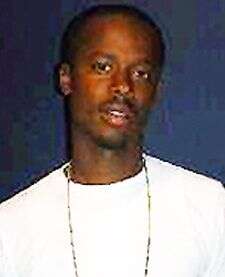 The 19 murders classified as "unsolved" by police*
1. Schoolteacher
Margery Wade, 34, was sexually assaulted inside her Hamilton apartment and killed with a blow to the head from a wooden plank. Her body was found on March 5, 1975, still inside the apartment on Laffan Street, Pembroke.
2.
Brian Simmons, 29, was found dead at Pembroke Dump on October 9, 1994, with his throat slashed. The discovery was made near his Curving Avenue home.
3.
Gleen (Bugsy) Wolffe, 43, was found dead in his Heathcote Hill, Sandys, home on November 17, 1999. He died as the result of "sharp force" injuries on various parts of his body but police have never revealed the nature of the weapon used.
4.
Shaundae Jones, 20, was shot in a car pulling away from the Club Malabar nightclub in Dockyard at about 3am on April 27, 2003.
5.
Jason Lightbourne, 18, was shot dead behind the wheel of a car in Ord Road, Paget, on July 23, 2006.
6.
Marcus Gibbings, 32, was found stabbed to death inside an apartment on Derwent Road, Devonshire, on October 26, 2006.
7.
Kenwandee (Wheels) Robinson, 27, was shot dead on St Monica's Road, Pembroke, on May 22, 2009.
8.
Garry (Fingas) Cann, 22, was fatally shot on Sound View Road, Somerset, on December 15, 2009.
9.
Perry Puckerin, 34, was shot on January 3, 2010, at the Hamilton Parish Workman's Club.
10.
James Lawes, 26, was shot multiple times outside Place's Place on Dundonald Street, Pembroke, on March 19, 2010. He died on March 20, 2010.
11.
Kimwandae Walker, 35, was shot dead on the field at Victor Scott Primary School on April 2, 2010, in front of his two children.
12.
George Lynch, 40, was gunned down outside a house in Midland Heights Crescent, Hamilton Parish, on May 5, 2010.
13.
Freddy Maybury, 34, was shot dead as he left Woody's Sports Bar, Sandys, on June 14, 2010.
14.
Colford Ferguson, 29, was gunned down while doing construction work on East Shore Road, Sandys, on February 4, 2011.
15.
Jahmiko LeShore, 26, was shot dead near Boundary Crescent, in Devonshire, on March 1, 2011.
16.
Randy Robinson, 22, was fatally shot at 8.30pm on March 31, 2011, as he walked along Devonshire's Border Lane.
17.
David Clarke, 26, was killed by gun shot at the junction of Bandroom Lane and North Shore Road, in Devonshire, on April 17, 2011.
18.
Denise Evans Wilkinson, 45, was found dead in the water off Mill Point Road, Pembroke, at about 2pm on April 29, 2011. Police haven't revealed the cause of death but have said it was not natural and "aided by someone else".
19.
Jason Smith, 22, was killed by gunfire on Overview Hill, near the junction with North Shore Road, in the early hours of May 1, 2011.
* Bermuda Police Service considers a murder "solved" when a suspect is charged and goes before the courts. December 2009 murder victim Shane Minors is not included in this list of 19 unsolved cases. Two men were cleared of his fatal shooting by a Supreme Court jury in July. Police say the case remains open and is under continual review.