BHB urges people not to attend planned hospital prayer event
Updated: Sep 17, 2021 07:28 PM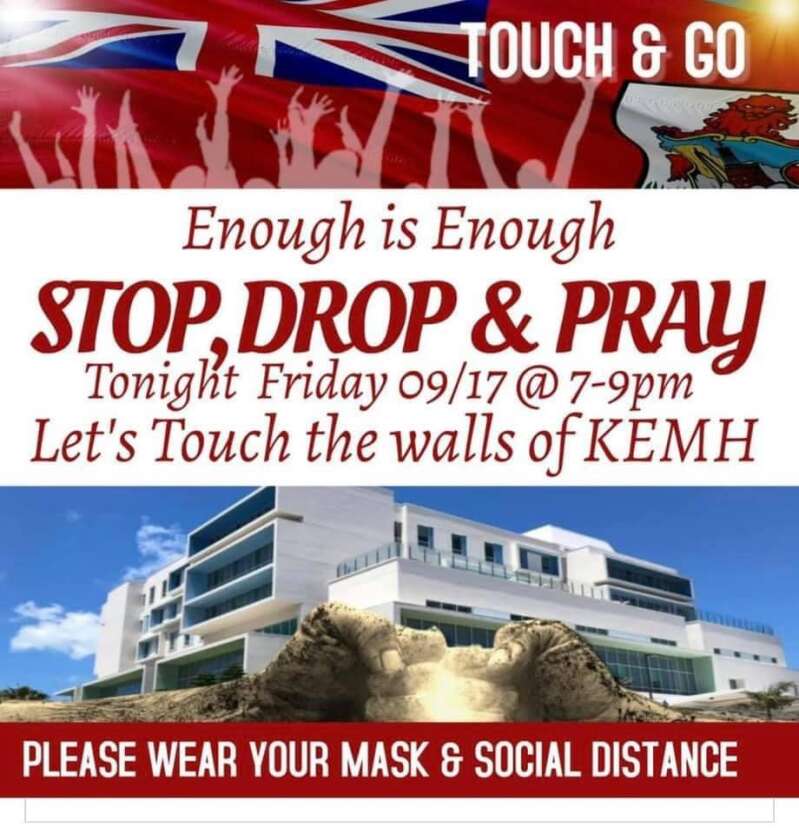 Health chiefs tonight appealed to the public not to attend a prayer gathering at the hospital scheduled for this evening.
The call came after a flyer posted on social media asked for an evening of prayer at the King Edward VII Memorial Hospital from 7pm.
A BHB spokeswoman said that support from the community was welcome, but that a large gathering would be a safety concern and put extra pressure on already overstretched staff.
The spokeswoman added: "BHB is grateful to the community for its support and understanding of the pressure staff are under caring for Covid-19 patients in the current surge, but strongly urge the public not to attend the hospital for a prayer event currently circulating on social media."
The organisers of the event are unknown, but the flyer reads: "Enough is enough. Stop, drop, and pray. Let's touch the walls of KEMH."
The BHB spokeswoman said: "We appreciate and welcome prayers but in the interest of safety please do not congregate at the hospital to do this.
"This well-meaning gesture by an unnamed group or person will likely create serious traffic congestion on the KEMH campus.
"This could impede emergency services and access.
"BHB also reminds the public that as of today, no more than 20 people should gather in one place.
"If this event goes ahead it will place extra pressure on hospital staff."
A spokesman for the Bermuda Police Service confirmed that police were aware of the event.