Tinee Furbert brings her book to life at school assembly
Created: Feb 11, 2023 08:00 AM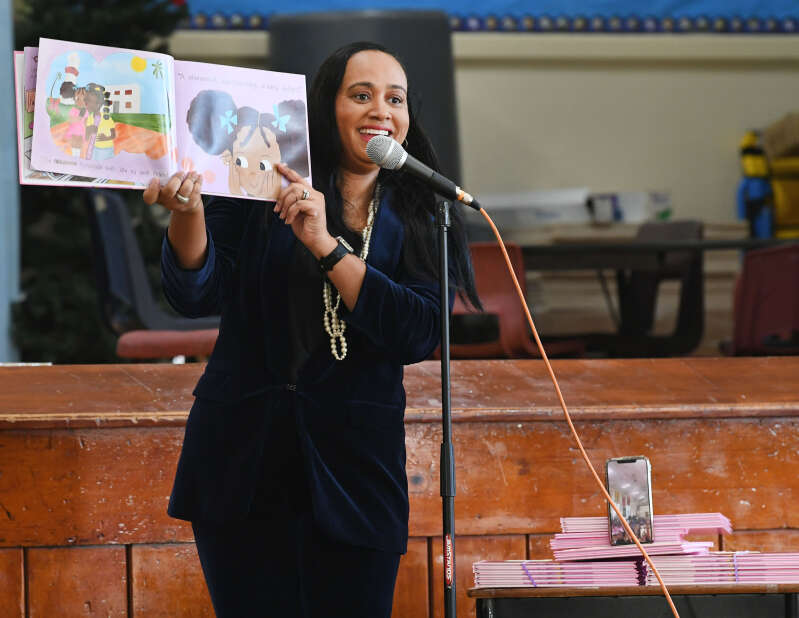 MP and author Tinee Furbert entertained students at St David's Primary School with a reading from her new book Fudgesicle yesterday morning.
Ms Furbert, the Minister of Social Development and Seniors, finished the book during lockdown after starting it some years earlier as a TV script.
Described on Amazon as "a colourful, positive upbeat story", Fudgesicle tells the story of a young girl's introduction to the chocolate-flavoured frozen treat, which was childhood favourite of Ms Furbert.
The book uses different flavours of fudgesicles to help young girls understand and recognise "that we all come with different skin tones and it's OK – whether or not you have freckles, whether or not your skin is lighter, darker …. This really brings all of that together".