Bermudian singer who worked with Timbaland is ready for the spotlight
Created: Mar 03, 2014 08:00 AM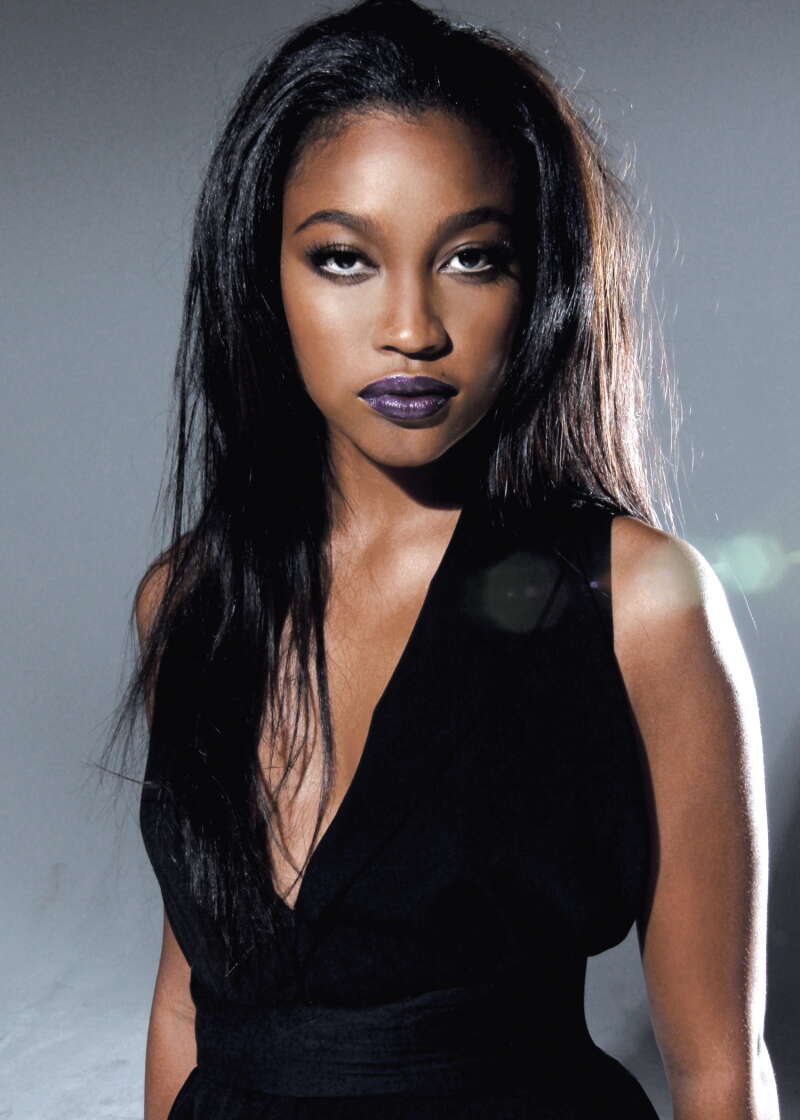 Last April, Bermudian singer-songwriter Canjelae Taylor found herself inside Roc Nation Studios, owned by Jay-Z, staring at Grammy-award winning record producer, composer and rapper, Timbaland, from inside a recording booth.
"I was waiting in the studio, and he said: 'Alright, Miss Bermuda, what you got?'" she told The Royal Gazette after returning to Bermuda last month to begin work on her next album.
The producer — who has worked on albums with Ginuwine, Aaliyah, Ludacris,
Madonna and other superstar musicians — was working on Jay-Z's 2013 album 'Magna Carta Holy Grail', and asked Canjelae to wait a minute while he finished up. But as he busied himself with the self-proclaimed King of Hip Hop, Canjelae began humming, smooth and melodic.
"Then he was like: 'You want to go in the booth real quick?' He told me to sing what I was humming on the microphone and the next thing I know my voice is on a song with Timbaland and Jay-Z."
"It was amazing. I'm low-key obsessed with Indian culture, I love their music. I just love the music, so it was kind of an Indian chant that I did on the record."
After that, Timbaland gave his full undivided attention to the Bermudian songstress.
"He just started a beat right there, like, for me. It was amazing. It was this 80s vibe guitar loop, he added drums, and he asked if I had something and I said 'Uh, no, I don't have anything in my head.' But then I started thinking: 'Oh man, you can't say no to Timbaland.' I'm walking to the mic thinking 'Screw this, what am I going to do?'
"I get to the mic and I just start freestyling, and I freestyled this thing that was actually pretty cool and Timbaland was getting all excited behind the glass saying he loves it. Then I asked: 'Should I stop?' And he just said: 'Man, you just wrote the chorus. That's awesome.'
Although the song has yet to be released, Canjelae and Timbaland left the session hoping to work together in the future.
Two years on since The Royal Gazette last spoke with her, Canjelae says the experience with Timbaland and recent developments, which she said cannot speak of without giving too much away, has left her more ready for the spotlight than ever before.
"I can say that now, more than ever, I know who I am. My music is more honest than it's ever been."
"You can't just be a singer songwriter, you have to have a handle on everything concerning your artistry, even the business and marketing. Labels don't want to put in the work to groom an artist, they want something that's ready to go, a product that they can just put out and capitalise off of. That's where having an entire vision for your artistry comes into play. It takes a lot to get to know yourself to the point where you can brand yourself, package it, and then put yourself out there."
Early on, Canjelae's rise as a singer-songwriter was more a product of serendipity than anything else. Discovered by a teacher singing in the bathroom, she was thrust into her first vocal performance with little say in the matter, performing in the school play.
After that, it was a chance encounter with Robin Givens, former wife of boxer Mike Tyson, that really got Canjelae motivated.
"Robin Givens had come to Bermuda with a Broadway play she had developed and she kind of wanted to test it out, so she had brought celebrities like [gospel singer] Yolanda Adams and a few others, and I walked into the wrong audition and I sang for her. She didn't have a part for me, but she wrote me into the play. I was going to school and I was in this play at nine years old, it was such an awesome experience. I got to meet so many people. I got to sing with Yolanda Adams, and I got shortlisted for the 'Lion King' on Broadway because one of the casting directors was part of the play."
She loved singing, but at just nine, being a normal kid was more of a priority. After declining a "not-so spiffy" contract for 'Lion King', it was time for a break.
"A part of me always wanted to be a singer, but I really just wanted to be a kid as well. So after that whole experience I was like, 'Ok, can I go back to my playtime?' I don't think I was a Beyonce kid, I probably would have turned out a bit different if I was. There were a lot of opportunities."
"Nobody focuses on the many years that an artist put into their career before they made it, even I kinda thought that you just get discovered and make songs, but that's not how it works."