Don't let your words hurt people you love, Lee-Ann tells writers
Created: Jun 21, 2022 08:04 AM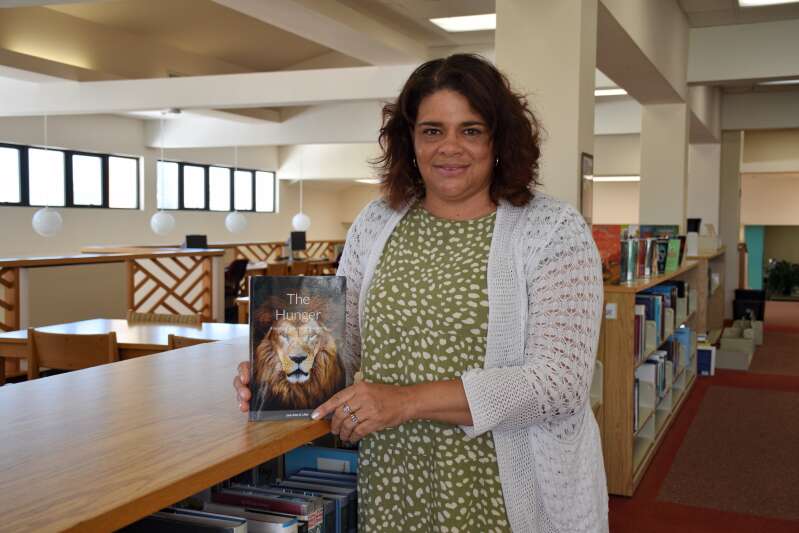 Lee-Ann Liles is always awake from 3am to 4am.
It used to bother her until she realised it was when she was most creative; she decided to make the most of it and started using the time to write.
It's one of the many quirks she explores in The Hunger, a collection of micro essays.
The book is aimed at people who are passionate about writing, and includes tips on getting published. Ms Liles was partly inspired by Natalie Goldberg's Writing Down the Bones.
"Getting published is a lot of work," she said. "You get a lot of rejections. You have to learn the ropes and what is expected. I have dealt with university and college presses. Everyone's expectations are different."
Most important is that people understand that writing is not a one-shot thing.
"You have to figure out who you want to write for, and where you want to publish your work," she said. "I have been into different genres. I have done poetry and blogs. I have tested the waters over the years as to what to do with my writing."
She initially kept the rejection slips she received from publishers but by the time she reached somewhere between 200 and 300 she decided she'd had enough, and threw them all away.
In the years since, her articles have appeared in countless publications including The Barn Door, Crack the Spine! and The Bermuda Anthology of Poetry. In 2015 she released her first book, Of Gods and Fathers.
Ms Liles followed that up with Aerie: Short Stories in 2016, and a poetry collection, This is What We Call Home, last year.
"The Hunger was something that was in the back of my mind, for a while," she said. "I like the essay format of writing; that speaks to me."
The title of the book comes from her insatiable drive.
"I have just always had a desire to write. Often I feel like I just have to get something out, even if it is just an everyday experience," the 48-year-old said.
Much of her current writing could be described as a confessional memoir. Friends and family have been caught in the crossfire; Ms Liles realises that the people she writes about do not necessarily see themselves the way she does.
"The most important chapter in the book is the one about not hurting the people you love with your writing," she said, adding that a friend she wrote about a decade ago "barely talks to me to this day".
Even her father, John Liles, has had some objections.
When Aerie: Short Stories came out he took several copies with him on a trip to Canada to give to friends. On the way there, he read the book.
"He came back with a whole pile of them, because he found stuff in them that he did not like," said Ms Liles who believes that sharing your own truth without offending people is almost impossible to do.
In The Hunger she tackles the debate over whether to get a master's in creative writing, a PhD or neither. A year ago, she received an MFA from Bay Path University.
"I wanted to go through the experience of having writing peers and getting an MFA," she said, adding that she also thought it would help her be taken more seriously in writing circles.
"I actually found the programme quite easy. I was seen as a leader in discussions. They really appreciated it because I was really good at critiquing by that point."
Initially, she thought she would spend her time in the MFA programme "tweaking" The Hunger but instead wrote another book that she hopes to publish sometime this year.
My Body the Battlefield is about her experiences with mental health and an autoimmune disease.
She said sometimes people in Bermuda do not understand the challenges that disabilities bring.
"I am on medication which costs about as much as rent for a one-bedroom apartment," she said.
Aside from that the disease can, at times, make her hands feel painfully stiff which makes writing difficult.
Ms Liles often records her thoughts and uses voice-to-text apps.
When she first started writing some people said she would never make any money as a writer.
"But all of the sudden you start earning your dues," she said. "You start making money and entering contests and publications that will pay you."
The Hunger is available at Brown & Co, Bermuda Bookstore and the Bermuda College Bookstore