Terry Lister releases fourth book about Africa
Updated: Aug 26, 2022 08:00 AM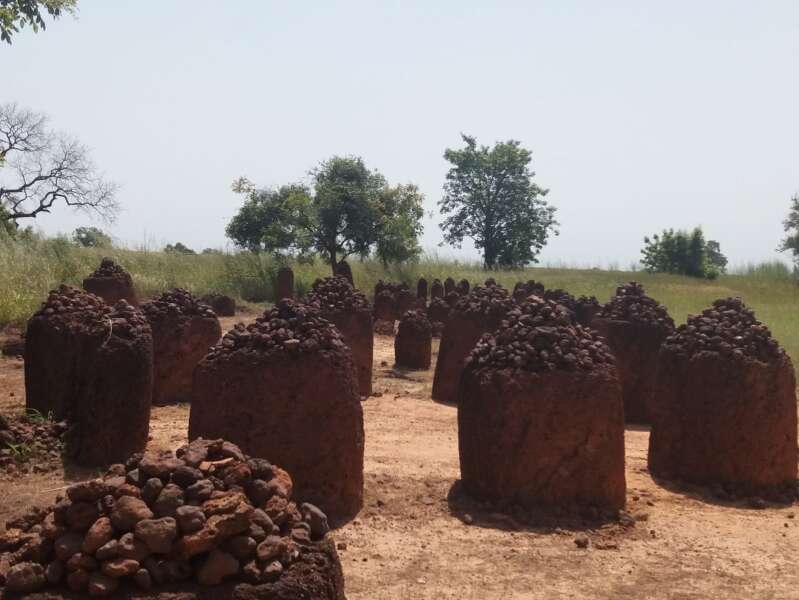 Eight years ago, former government minister Terry Lister retired from politics and real estate.
Since then, the 68-year-old has spent much of his free time globetrotting solo.
"When I graduated from college at 22, I had been to four countries — Bermuda, England, Canada and the United States," he said. "When I retired, I had been to 48."
Since then he has added the stamps of 50 more countries to his passport, 22 of them African.
Next week, he releases his fourth book about his travels in Africa, The Gambia: The Smiling Coast. The book is his second short book and follows closely on the heels of another quick read, Travels in Senegal, released in June. The books are meant to bring in new readers for his earlier, longer works, Immersed in West Africa (2019), and A New Day Dawns (2021).
He decided to focus on Africa because he saw an information gap when it came to travel there.
"I wanted to give a fair and balanced view," he said. "I do get a bit annoyed when reviewers pick up on minor corruption and write it up as if the whole place is corrupt."
Mr Lister skips countries that are at war or are known to be very dangerous. And he always talks to the locals about what areas are safe for visitors. He also tests the waters a little, sometimes going to a potentially tricky area mid morning.
"I assess if I should come back in the evening," he said. "Most times I come back, walk around and I am perfectly all right. The only place I had to back off of was an area of Cayenne, the capital city of French Guiana. It was so scary during the day. It was just horrible. I thought I don't think I need to be here."
Before travelling to the African continent, he had a lot of misconceptions about religion there. When he arrived, he was surprised by the prevalence of Islam. Gambia, for example, is 94 per cent Islamic.
"There are mosques everywhere," he said. "The biggest mosque is on the outskirts of the capital of Banjul and is called the King Fahad Mosque. King Fahad was a Saudi Arabian leader and he supplied most of the money to build it. A lot of the big mosques were built with gifts of Arab money."
Islam in the region dates back to the 11th century.
He said a lot of people in the west also think that people in Africa live in grass huts. But in his travels he has found that many countries there, even those that are classified as less developed, are often advanced in areas such as renewable energy.
He said it was common in countries such as Namibia and Mauritania to see small, single-storey buildings, or street lights powered by solar."
Kenya is on track to a full transition to the use of clean energy by 2030.
Renewable energy in Kenya currently accounts for 73 per cent of the installed power generation capacity.
"You have to shake your head when you come back here to Bermuda," he said. "I was the telecoms minister in 2009. Energy fell under me. I was determined we would move ahead. I did my best to work with the guys who were selling solar panels to move us to renewable."
Gambia first came on his radar years ago when he heard a character on the old British television show Desmond's say he was from that country.
"It did not cause me to jump on the plane and go," he said. "Instead in 2017, when the time to go to Africa came, the show encouraged me to put the Gambia on the list of places to go."
Gambia consists of 1,857,181 people packed into 4,127 square miles. But Mr Lister said it is only cities such as the capital Banjul that are highly populated.
"Twenty to 30 minutes out of the city and it is just open land with fewer people," he said.
Tourism in Gambia centres on the capital of Banjul and the beaches along the coast.
"The beaches are very beautiful and there are cabanas there where people will bring you drinks," Mr Lister said.
But he is more interested in the history and culture of a place. One of his favourite sites in Gambia was the Stone Circles of Wassu.
The stones at this Unesco world heritage site were erected between 3BC and 1600AD. Some of them are estimated to be 2,000 years older than Stonehenge in Salisbury, Wiltshire, England.
"It was a much better visit than going to Stonehenge, which l did three months earlier," he said. "The major difference was that there was a resident guide who has spent 30 years researching the site and was able to share much about it with me. At Stonehenge l do not remember anyone giving much of a talk. There are a number of stone circles in Gambia but this is the most informative of them."
Since starting his solo travels in 2014, Mr Lister has worked out his own way of doing things.
In the beginning, he always had a solid list of five or six places he wanted to visit in a day.
"If I was walking down a street and saw a crowd gathering I would stop for 30 seconds to see what they were looking at and then move on," he said.
But pretty soon he began to feel he was missing out on the real life of the places he saw.
"Now I plan to do four things," he said. "Two will be small and the other two might take an hour or so."
That gives him time to let life guide him.
"Now if I see a crowd, I can join them," he said.
The Gambia: the Smiling Coast will be available on Amazon.com on August 29 for $2. It can be pre-ordered now.
For more information see TerryLister.com.