'Masters' of hip-hop hit Ruth Seaton James stage
Updated: Mar 15, 2023 03:03 PM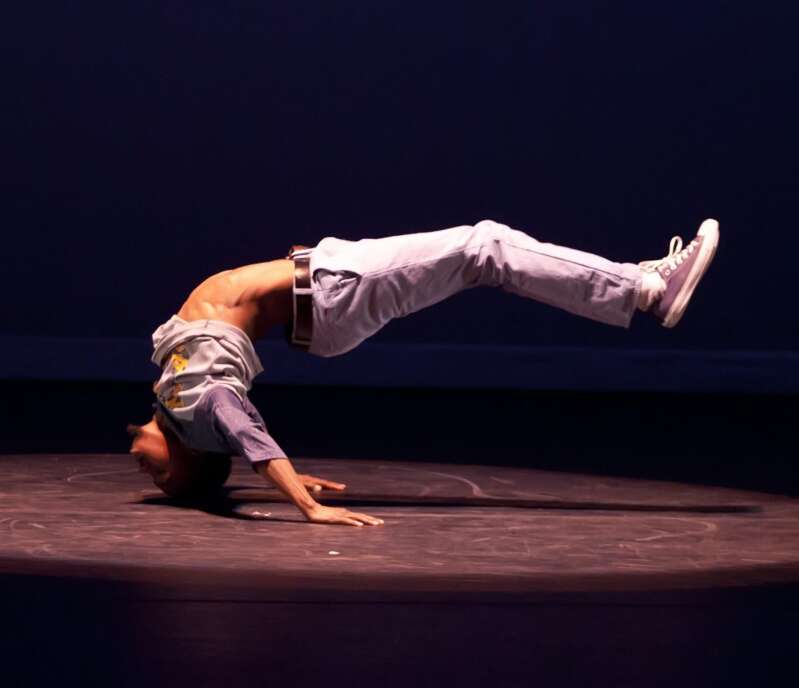 From the first second after the curtain went up on Nuttin' But A Word, Rennie Harris's awesome, mesmerising octet of dancers energised the space around them with constant movement.
They were simultaneously masters of all hip-hop and breakdance moves but maintained a strict, disciplined unison.
Male leads Rodney Hill, Joshua Culbreath and Phillip Cuttino Jr would occasionally step out of the line and interact, sometimes with simulated aggression, while performing death-defying breakdance moves, including backflips and head slides, which looked lethal.
Meanwhile, the rest of the company, much in the style of our own Gombeys, provided encouragement and rhythmic applause.
Angel Anderson, Fyness Mason, Maggie Walker and Emily Pietruszka in their turn became metallic robots, or performed hip-hop solos from within the line. The sheer discipline and co-ordination of all the dancers made me realise that hip-hop has now become a maturing art form.
Harris, the founder and artistic director of PureMovement, occasionally appeared on a back projection screen and seemed to disagree: "We seem to have become hip-hop/street-dance zealots. This purist attitude has stagnated the natural progression of street dance."
Harris was there at the beginning of the street dancing movement. His dance company is now more than 30 years old, his dancers are at the height of their powers and are proof that the discipline is still evolving.
New moves are being added all the time and Harris's three laws of hip-hop – innovation, individuality and creativity – seemed alive and well in all of the evening's performances.
The performance unfolded in eight musical chapters, which showcased some striking examples of modern composition. While some were mixes from DJ performances featuring the standard four-bar rimshot and bass percussion, there was the occasional reed, organ or street-like sound; others contrasted sharply.
The second chapter, Trinity Ov Me by Osunlade, compared the narrator to the three-person Christian deity. The fourth, Bent, by Al Jarreau, featured a full-length performance of Brubeck's Blue Rondo à la Turk – the piece of quirky, classic jazz lent itself perfectly to hip-hop movement.
The seventh chapter, Doubt and Dolo, featured the death of a dancer and the overwhelming grief of his companion.
Get It! formed the joyous final chapter of the evening with the 1977 hit by the Afrocentric group Mandrill, Can You Get It (Suzie Caesar), a powerful piece of old soul music with driving percussion and swinging saxophone ensemble. Hip-hop, a new and maturing art form, is not afraid to show that its roots lie deeply in century-old jazz and soul music.
• Nuttin' But A Word: Rennie Harris PureMovement was showcased as part of the Bermuda Festival of Performing Arts on Friday and Saturday at Ruth Seaton James Centre for the Performing Arts