Fantasy, fairies and Bermuda hideaways
Updated: May 18, 2023 08:50 AM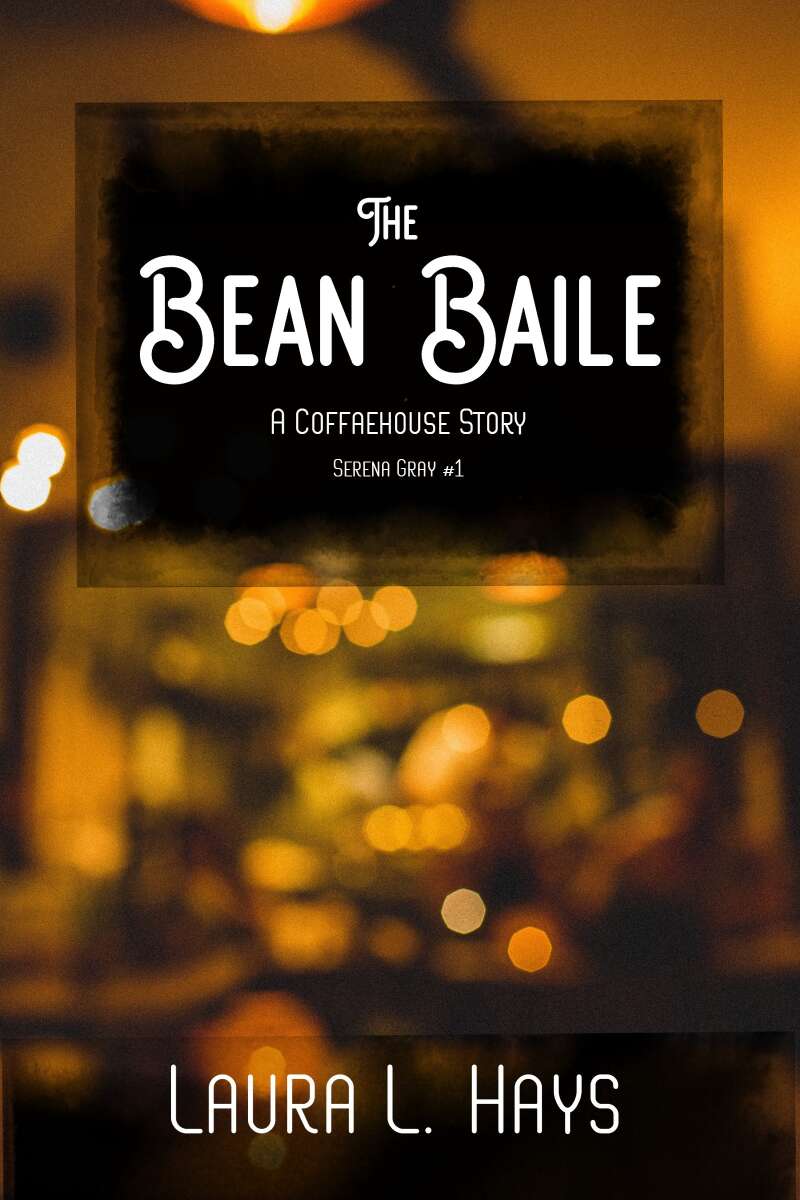 Laura Hays has always been interested in fantasy and fairies.
She thinks it is tied to the magic of Bermuda and the "untouched" hideaways of St David's, where she was raised.
Now living in the United States, she drew on the island as inspiration for her book, The Bean Baile: A Coffaehouse Story.
The novel is about a woman who discovers a coffee house full of magical secrets.
"I wrote part of it while I was here in Bermuda in 2019," the author said. "It's set in Texas. It's a fiction book about a reporter. She makes a couple of errors and so she has to find a new coffee shop to do some of her work. She stumbles into a coffee shop that's run by magical creatures, although she doesn't realise it at first. And then she kind of has the entire fairy world opened up to her.
"When you go into the fairy world it kind of looks a lot like St George's. It's kind of a little bit of Texas and a little bit of Bermuda."
Ms Hays "was constantly writing" and "excelled in English" while a student at Saltus Grammar School and Mount Saint Agnes Academy.
"I actually did publish a couple of poems while I was in Bermuda, but nothing [that gained much notice]. I did write a novella when I was in high school and I sought publication at that time and they told me it was too short."
At 18 she went off to Angelo State University "to be a writer". Ms Hays earned a degree in English and journalism with "a specialisation in business writing", as creative writing courses were not on offer at the time.
In 2000 she married. The couple make their home in West Texas.
"I have been writing several different books since college," she said. "The Bean Baile was a relatively quick publication. I have an epic fantasy that's still in the works – it's just rather long – and then I have one that is actually based on St David's that I'm writing and I have a non-fiction about tattoos that's coming along. I also have a fantasy book for children that I'm working on, for ages 9 through 14."
She finds it "relatively easy" to keep track of the various plots despite having so many storylines on the go.
"When I'm working on one project, I'm focused on that project, and when I move on to the next project, I'm focused on that project," Ms Hays said. "I have a lot of notes that I've compiled. A good portion of it is just doing a little bit here, a little bit there. The epic fantasy is a little bit stalled because I'm doing so much research on it."
Her work was waylaid for a couple of years while she and her husband fostered children. With that now on "pause", Ms Hays is "able to devote more time to writing".
The Bean Baile published in September and is targeted at readers aged 18 through 26.
"A baile is an Irish term for a town or settlement but it's also used to describe barrels," Ms Hays said.
The title is "a nod to the coffee shop being both a business and the entrance to the faerie world".
Feedback so far has been great with readers saying how they were "transported".
The Bean Baile is the first in what Ms Hays assumes will be a series of "at least five books". Bermuda was a massive inspiration.
"I've always been interested in mythical creatures. I've always been interested in the fantasy element. And Bermuda is just very accommodating when it comes to that," she said.
"We live in a very magical environment. It's a blending of multiple cultures and it is just absolutely gorgeous. We grew up on a semitropical island; there's just so much nature and I can't imagine that we wouldn't have phantasmal beings as well as the current creatures that we see – we actually had cahows come back from extinction virtually; I can't imagine anything much more magical than that."
Ms Hays was on-island visiting friends and family last month and enjoyed the chance to reconnect with the place that influenced her writing.
"It's just really nice to see that amalgamation in person again and I'm hoping that I translated it quite well into the actual written word.
"As I move forward with the series, there's going to be more and more magical creatures and a lot of them are inspired by the British magical creatures – the fairies, the pixies."
She felt it was especially interesting considering England's "influence on our little island", to "have both worlds collide".
"Bermuda is heavily influenced by the United Kingdom and so a lot of the [mythical] stories would come from that particular region. Now we have multiple cultures – we have the Portuguese influence, we have the Indian influence, we have the Filipino influence – and so we have a lot more magical elements that we could explore here because of the immigration. In the story, when humans emigrate, magical creatures come with them. And so anybody who's immigrating is going to bring those types of elements along with them, like you would with food or dress or any other elements of your culture."
Look for books by Laura Hays in Brown and Co and Bermuda Book Store. The Bean Baile is also available on barnesandnoble.com and amazon.com