Butterfield moves to distance itself from banking crisis
Updated: Mar 13, 2023 11:11 PM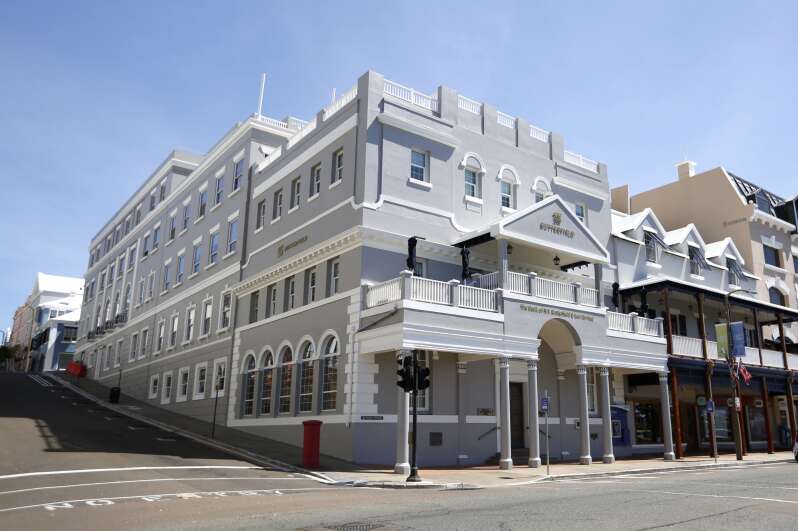 Butterfield Group moved to clarify that it has no direct banking relationships with the cryptocurrency sector or the venture capital firms that fund them.
Butterfield made the statement in the wake of Friday's collapse of Silicon Valley Bank and a retreat in banking stocks on Thursday and Friday.
Butterfield shares dropped 13.8 per cent on the New York Stock Exchange on Thursday and Friday, falling from $35.23 to $30.09 on heavy trading of about 1.3 million shares.
Bank stocks retreated on Thursday and Friday, although on Friday, the impact was greater for regional banks.
A Butterfield spokesman said: "As a New York Stock Exchange listed company, Butterfield's share price can be impacted by wider market events unrelated to our business performance.
"Recent declines in financial services shares, especially US regional banks, are a reaction to the closure of two California-based banks focused primarily on serving tech start-ups, cryptocurrency exchanges and the venture capital firms that fund them.
"Butterfield does not have any direct banking relationships with cryptocurrency companies or digital asset exchanges and we do not receive deposit funding from venture capital firms.
"We take a conservative approach to managing the liquidity and funding risk profile of our balance sheet and maintain capital, liquidity, and funding buffers significantly in excess of regulatory requirements.
"As at December 31, 2022, Butterfield had $3 billion of cash and cash equivalents, which represents approximately 30 per cent of total demand deposits."
US banking stocks broadly retreated for a second day on Friday after tech-focused lender Silicon Valley Bank shut down following losses in its bond portfolio.
Goldman Sachs and Bank of America fell 4.2 per cent and 0.9 per cent respectively but JPMorgan held onto a 2.5 per cent gain.
Regional banks, with whom Butterfield are often compared to rather than US international banks, suffered more.
The KBW Nasdaq Regional Banking Index fell 2.48 points or 2.38 per cent at 101.91.
On Wednesday's close, the Index was at 111.55. Some regional banks were hit hard, including San Francisco-headquartered First Republic Bank.
Regulators in the US and around the world were moving over the weekend to reassure jittery investors and depositors.
Reuters reported that US authorities were preparing "material action" on Sunday to shore up deposits in SVB and stem any broader financial fallout from its sudden collapse.
Biden administration officials worked through the weekend to assess the impact of start-up-focused lender SVB Financial Group's failure on Friday, with a particular eye on the venture capital sector and regional banks.
Treasury Secretary Janet Yellen said she was working to protect depositors but ruled out a bailout.
"We want to make sure that the troubles that exist at one bank don't create contagion to others that are sound," Yellen told the CBS News Sunday Morning show.
"During the financial crisis, there were investors and owners of systemic large banks that were bailed out … and the reforms that have been put in place means we are not going to do that again," Yellen added.