Butterfield raises rates by half a percentage point after Fed hike
Updated: Jun 17, 2022 07:58 AM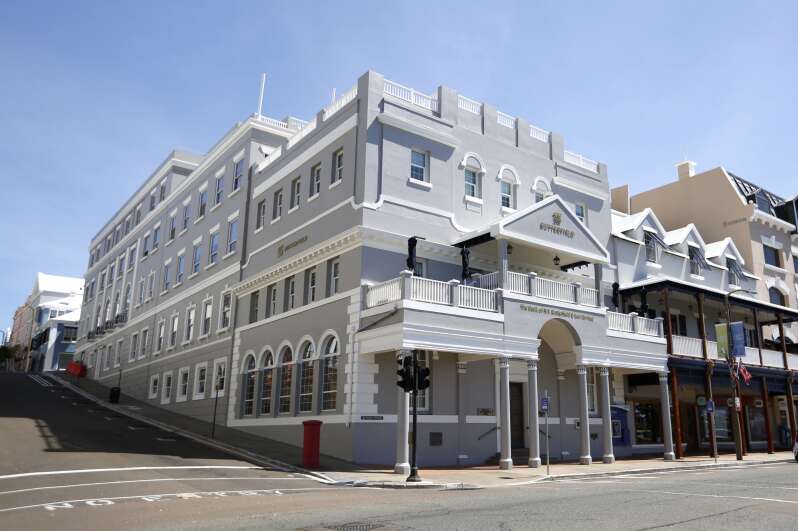 The Bank of N.T. Butterfield & Son Limited responded to Wednesday's 75 basis point increase in the US Federal Funds Rate by adjusting its interest rates on loans and selected deposits by half a percentage point, meaning the bank absorbed a third of the rise.
Higher rates will make it more expensive for Americans to carry a credit card balance, get a car loan or buy a house.
In Bermuda, the reactions to Fed decisions by local institutions will also force a rethinking of decisions on corporate and personal levels.
This week's action is designed to slow down spending and reduce borrowing or credit. The largest hike since 1994 is an attempt to tackle runaway inflation.
Another increase can be expected this summer in the face of an overheated economy.
Butterfield said the base rate for Bermuda dollar residential mortgages, consumer loans, corporate loans and US dollar loans would increase by 0.50 per cent.
The Butterfield rate increase on loans takes effect from June 20, 2022. The rate increase for existing Bermuda residential mortgage holders will take effect on September 14, 2022.
Selected deposit rates with terms of 90 days or more will be increased in line with market rates.
Butterfield referred clients to their website and Butterfield banking centres for further detailed information.
But increasing the cost of credit also slows economic growth. In recent weeks, the stock markets have dropped and there are some fears the Fed's rate actions could push the US economy into a recession.
Officials said Wednesday they felt the economy would this year grow only 1.7 per cent. That is down from the 2.8 per cent predicted three months ago. And now there are projections of further slowing in economic growth through 2023.
Fed policymakers also raised unemployment projections next year from 3.5 per cent to 3.9 per cent.
Rising prices should also take a bite out of retail sales, especially worrying in Bermuda, where retail sales have been in a tailspin.
But even in the US, spending on furniture, appliances and electronics declined last month, while Americans spent more on gasoline and groceries.
With further rate hikes expected perhaps as early as July, policymakers expect US interest rates to rise to around 3.4 per cent by the end of this year, up from the 1.9 per cent they were projecting in March.
Already there are projections that US mortgage rates are close to doubling what they were a year ago.
One senior economic analyst at Bankrate said: "We're going to see some of the highest mortgage rates that we have seen in many, many years."
Sales of existing US homes had already declined in February, March and April.