Butterfield drives BSX higher
Updated: Mar 05, 2012 06:20 AM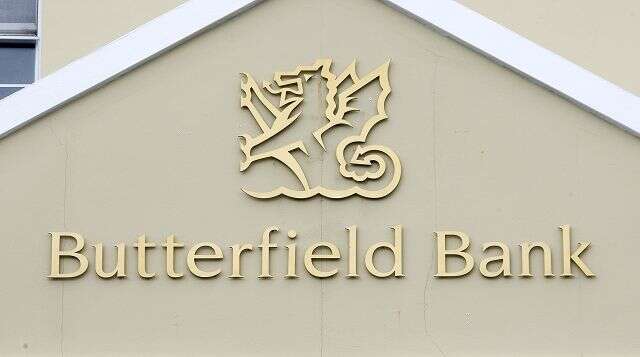 Butterfield Bank soared 5.5 percent in Bermuda Stock Exchange (BSX) trading in the week it announced its first annual profit in three years.
Butterfield ended the week six cents higher at $1.16, on the trading of 6.513 shares, after it posted 2011 net income of $40.5 million on Wednesday.
The value of Butterfield's preference shares also rose by $5, or 0.4 percent, to close on $1,235.
The one domestic-board stock to decline last week was insurer Argus Group Holdings Ltd, which slipped five cents, or 1.2 percent, to $4.10, as 11,500 shares were traded.
Ascendant Group Ltd, KeyTech Ltd and Bermuda Aviation Services Ltd all saw shares change hands but their share prices remained unchanged.
Butterfield's rise propelled The Royal Gazette / BSX Index to a rise of 27.53 points, or 2.63 percent, to end the week on 1,043.9.
Volume was 32,863 shares and turnover topped $282,000.