Hiscox graduate scheme gives Bermudian Thuell a grounding
Updated: Mar 13, 2012 09:30 AM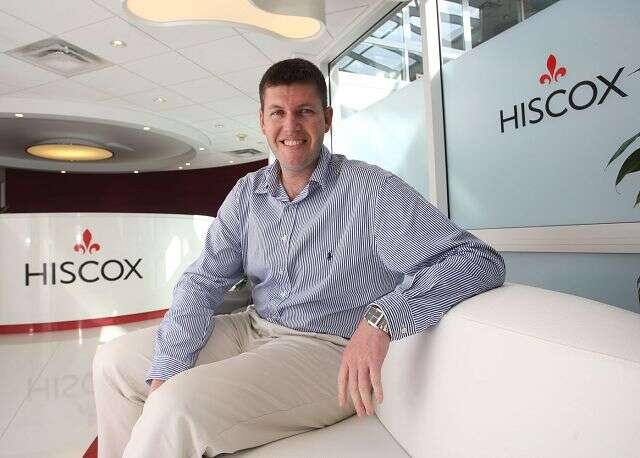 Bermudian Nicholas Thuell has returned home after completing 16 months overseas as part of a graduate scheme with Bermuda-based insurer Hiscox.
The 26-year-old said he learned a lot through placements in the UK and France and now is back in Bermuda working as a trainee reinsurance underwriter.
Mr Thuell graduated from the University of North Carolina, Asheville, in 2008 with a BA in Economics and earned an MA in Applied Economics in 2010 from the University of North Carolina, Greensboro.
"For three months after I graduated, I was sending out job applications that came to nothing," Mr Thuell said. "Then I started applying to Bermuda insurance companies. I picked what I heard were the eight best to work for and within 24 hours I got three responses."
One of the things that appealed to him about Hiscox was the graduate scheme. "The travel was a large selling point," he said.
After embarking on the graduate scheme, Mr Thuell was sent first to Hiscox's London office, where he joined the catastroophe modelling team in the reinsurance department.
His next assignment was further north in Leeds, where he worked in a Hiscox retail outlet. He followed that with a secondment to Hiscox's Paris reinsurance office.
Mr Thuell said the experiences were each very different from each other, but had given him a good grounding in the industry, as he returned to Bermuda to be a trainee underwriter.
The most striking experience had been his six weeks in Leeds, he said.
"It's a small retail outlet where Hiscox has 12 people," Mr Thuell said. "It's totally different from the reinsurance side. In London, you sit at your desk and brokers come to you. In Leeds, we would go to visit brokers and we had to ask whether they'd heard of Hiscox."
His three-month international secondment was in Paris, where Hiscox has a small operation with two underwriters, one doing French business and the other Africa and the Middle East.
Mr Thuell was born in Bermuda and left for the US at the age of three. Many old friends of his parents, who remembered him as a toddler, have invited him around for dinner, since he returned to the Island.
For now, Mr Thuell, who helped the Bermuda men's tennis team win promotion in their Davis Cup campaign in El Salvador three years ago, is happy to be in a place where he will be settled for a while and is "itching for responsibility".
"Hiscox is a great company to work for and it's refreshing being around a bright group of people," he said.
By October, he will have completed the graduate scheme and looks forward to removing the word 'trainee' from his business card.
For more information on the Hiscox graduates scheme, go to hiscox.com/graduates