Bermuda needs regular fight nights, says Hill
Created: Mar 18, 2014 09:00 AM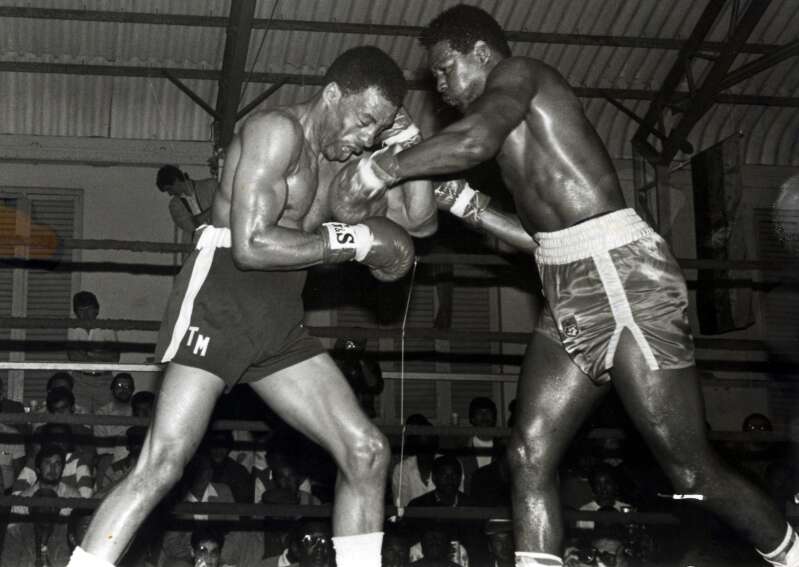 Clarence Hill has thrown his weight behind the newly formed Bermuda International Boxing Association.
Last week the Royal Gazette revealed that the association had entered the ring with a broad mandate that includes promoting regular bouts and encouraging positive lifestyles among the Island's young men.
Hill, who won Bermuda's only medal at an Olympic Games — a bronze in the heavyweight division in Montreal in 1976 — believes that the BIBA could be the solution to reviving a sport that has not thrived domestically since he and Troy Darrell were the kings of the ring.
"I do not know too much about the association, but if it is an organisation that is going to get boxing going in Bermuda again, it is a good thing," he said
The BIBA intends to stage amateur and professional bouts, involving local and overseas boxers, at various venues across the Island and has already purchased a new ring, which is a plus in Hill's books.
"What is needed in Bermuda right now is well-equipped boxing gyms," he said.
Hill, who was one of the first inductees into the Sports Hall of Fame, believes that hosting regular events can inspire more Bermudian youngsters to lace up the gloves and give boxing a try.
"Having these bouts shows the world that we have fighters who are available to fight," Hill added. "What we need to do is to get people interested in boxing again because when I was coming along, we had plenty of people at Pembroke Youth Centre waiting to get into the boxing ring.
"But, nowadays, you do not really find too many young men that are interested in boxing and this is why I feel the new boxing association is a good thing because there is potential out there.
"Allan 'Forty' Rego has a fighter [Nikki Bascome] right now who has good potential."
Hill echoed the sentiments of Leroy Maxwell, the BIBA president, in saying that boxing can offer a positive alternative to antisocial behaviour for Bermuda's young men.
"[Boxing] would help our young men by giving them something positive to go after," he said. "Boxing can bring these young men together.
"Boxing can open up a lot of avenues for our young men if they decide to take up the sport. And if they choose to turn professional, they can earn a lot of money and travel to different countries."
Hill is confident that the public will support events should the BIBA's plans to stage regular cards come to fruition. "The public will come out and support it because Bermudians love boxing," he said.
"If [BIBA] can get a programme going regularly, they will find a lot of people coming out to see the shows. I know I would.
"In the past, we had boxing shows in Bermuda regularly at BAA and I was a part of that. We had a lot of boxing, so if they can afford to do that again, more young men will be interested in getting into the ring."