Dock-workers to down tools over outsourcing
Updated: Sep 01, 2020 10:15 AM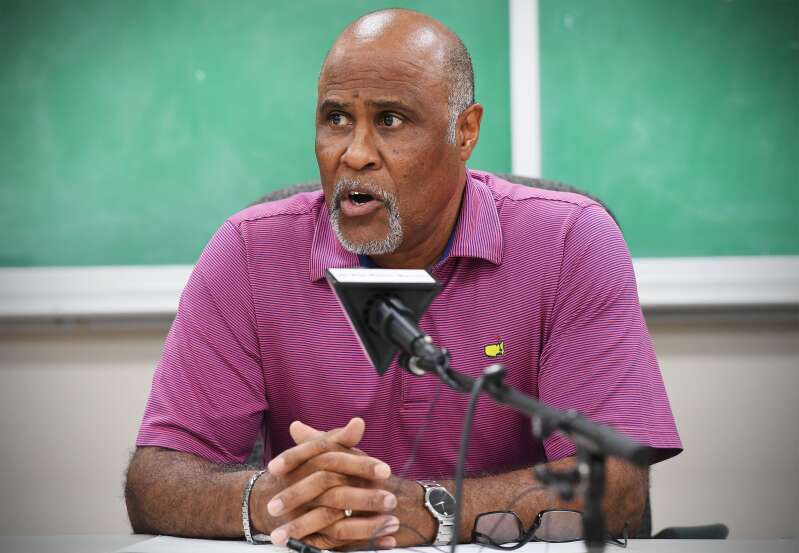 Stevedores are to down tools and picket the docks today in protest after the operators brought in outside staff to do mechanical work over the weekend.
The news came after Stevedoring Services dockers walked off the job in Hamilton earlier yesterday when they found out contractors had been brought in.
Chris Furbert, the president of the Bermuda Industrial Union, said: "That has never happened in the history of the docks. Never.
"We have hit an all-time low."
Mr Furbert said dock staff unloaded essential items from the Oleander, such as refrigerated cargo, medical supplies and animal feed.
But he added: "After that, they went out the gate and off the job."
Mr Furbert said: "They have downed tools based on what management did on the weekend to bring in an outside company to do their work.
"That was not acceptable."
Mr Furbert said a two-hour, late-afternoon meeting with Gabrielle Cann, the Government's labour relations manager, had failed to break the deadlock.
He added that the BIU would hold an emergency general council meeting at noon today to discuss the dispute.
Mr Furbert said dock-workers would not report for work.
He added: "They will be outside picketing from 8am."
Warren Jones, the chief executive of Stevedoring Services, said: "I have no comment at this time. I have nothing to say at this time."
He added, however, he may discuss the dispute today.
Mr Furbert said dock-workers had given Stevedoring Services notice in a letter to the company on August 17 that an overtime suspension would come into effect on August 24.
Jason Hayward, the labour minister, said last night: "The Government's aim is to have the parties engage in mediation."
He added: "We are hopeful that a resolution can be achieved as soon as possible."
Mr Jones announced last month that a drastic drop in cargo levels because of the Covid-19 pandemic had forced the company to look for ways to cut costs.
He said that job numbers on the docks were expected to shrink by nine posts through a hiring freeze, which was expected to save $1 million a year.
A total of 45 of the company's 50 staff are on the payroll at present, but the number is expected to drop over the next year to 34 as nine employees retire with no replacements.
Container deliveries at lunchtimes were suspended from late August to save the company an estimated $120,000 a year.
The firm said it also planned to outsource its garage service, with the requirement that the new operator retained the company's eight staff responsible for dock equipment maintenance.