CEO: Bermuda must plan now for post-pandemic world
Updated: Jan 11, 2021 10:40 AM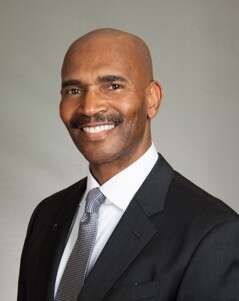 Bermuda must begin planning for the post-coronavirus world immediately, a business leader has warned.
Patrick Tannock, chairman of the Association of Bermuda International Companies, added that for the island's recovery and economic renewal to progress, there must be agreement about the extent of the social and economic challenges facing it.
Mr Tannock said: "One of the keys to our resilience will be how quickly and effectively we adapt to the new normal and our focus should not be on just getting through the pandemic as it will eventually end at some point.
"We must also focus on what the environment will look like when it's over and what we need to do to position ourselves to ensure relevancy in the new normal."
He added: "We don't want to be in a position of what we could have or should have done but didn't … too late. The work to reposition ourselves to ensure our relevancy must ramp up now."
Mr Tannock, who is chief executive officer of AXA XL's Bermudian-based insurance operations, said: "Bermuda is primarily a service economy and as an overarching trend, we must acknowledge that customers' behaviours, both tourists and business people, have definitively entered a digitalised, experience-driven era.
"Critically, we must factor in the implications of Covid-19 on everything from consumer behaviour, acceleration of technological disruption, globalisation, supply chain issues, the way we work, the way we will work … to structural changes such as, but not limited to, real estate as we navigate our way to economic renewal.
"We are currently, and aspire to remain, one of the safest places on the planet. Recent decisive action by the government in terms of initiatives to market the island as an escape from the global pandemic to attract remote workers is gaining traction and has been well received. It is a good example of Bermuda responding to the opportunities that come from change.
"Additionally, on the premise that political, social and economic stability are critical to Bermuda's sustainability as an IB jurisdiction, our future sustainability is interconnected.
"In Bermuda we have access to some of the top intellectual capital on the planet who have consistently shown a willingness and desire to work collaboratively with government to provide solutions. We all have a role to play to mitigate the impact on our economy and put us on a path to economic renewal.
"Economic recovery will be challenging globally but by working together all of us in Bermuda will emerge from this stronger than ever."
Mr Tannock emphasised the importance of Government and the business sector working together to ensure Bermuda's relevancy and future success at Abic's recent annual general meeting, which was held virtually.
He said Bermuda has a good track record of responding to the challenges and opportunities that come from change, but added that the island's resilience will be tested by the unprecedented impact of Covid-19.
Mr Tannock acknowledged Government's "proactive handling" of the pandemic.
He said: "Fortunately, we are in Bermuda, and relative to the rest of the world, are doing very well in terms of limiting the spread of Covid-19.
"The Bermuda Government response and approach to tackling Covid-19 has been first class as they have acted decisively, communicated with clarity and have been bold with legislation to keep us safe."
Mr Tannock added: "Abic has worked with the Government to ensure that the international business sector was able to operate with minimal disruption."
He noted that Abic worked together with Bermuda's commercial insurance industry, local insurance companies, investment managers, financial service companies and medical associations to raise more than $2.7 million for Covid-19 related life-saving equipment for King Edward VII Memorial Hospital.
Mr Tannock said: "We should be proud of the collaboration between international and local businesses to support the community at such a critical time and the work of those on the frontline who continue to make a real difference to our community."
He added: "On behalf of the IB community, Abic would like to thank our fellow Bermuda residents who during the lockdown could not simply transition from working on the 'job' to working remotely from home but made the economic sacrifice to stay home for the health and safety of all of us and this country owes all of you a tremendous debt of gratitude."
Abic represents more than 100 international companies incorporated in Bermuda. Its members represent a variety of sectors, including insurance and reinsurance, managers and brokers, investment managers, banks, accounting, audit firms, pharmaceuticals, and shipping.