Arthur 'George' Wales (1970-2018)
Created: Nov 10, 2018 07:00 AM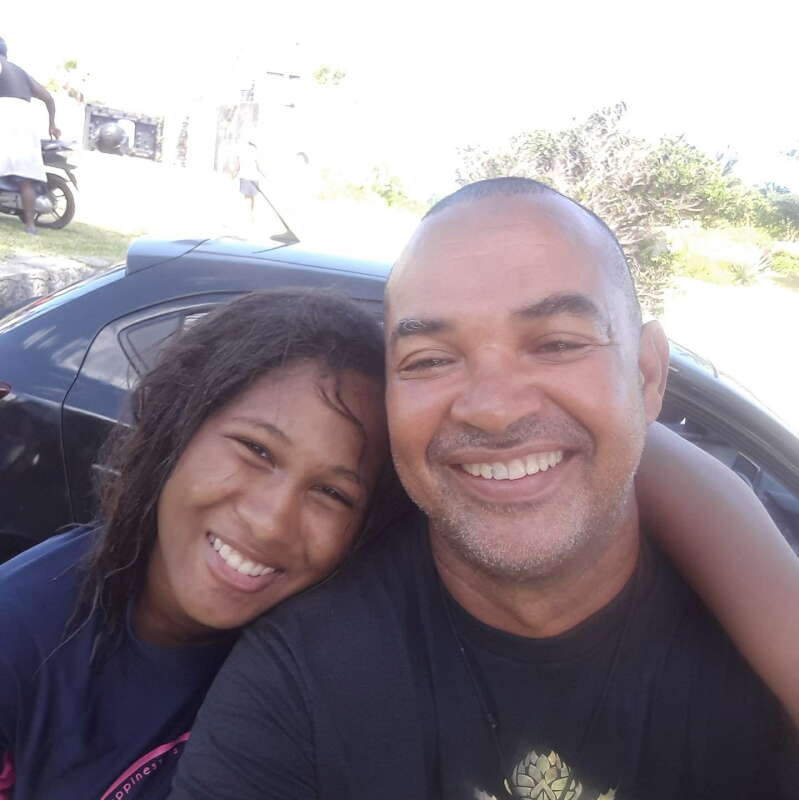 A man who died in a bike crash this month was remembered yesterday as happy and always ready to help others.
Arthur Wales's father, also called Arthur, who nicknamed his son George when he was a baby, said: "He always had a smile on his face — always. You look at some of his pictures you will see that is who he was all the time."
Mr Wales Sr said his son would be missed and that hundreds of people were expected to turn out for his funeral next Tuesday.
He added: "Everybody liked George — we are expecting a lot of people at the funeral. He would help anybody.
"If he wasn't working during the day, he would help his friends, whether it was helping them to paint their house or doing deliveries."
The father of one was killed in a crash on November 3 on Cut Road, St George's, after the bike he was riding was in a collision with a truck.
The truck driver was arrested on suspicion of impaired driving.
Mr Wales Jr, 48, was brought up in St George's. He worked for his father and other contractors as an electrician.
Mr Wales Sr said: "He was always there for me to do stuff. When he was young, right out of school, I took him to work and he worked for me right away.
"He liked to poke around with electrical stuff. Every day he came in and if I needed jobs doing, I would let him do it.
"His other hobbies were bikes. He liked old bikes and a lot of people would bring their bikes to him to get motor work done or if they needed them to be painted — he used to spray them right up in his garage."
Mr Wales Sr added that urgent action was needed to make Bermuda's roads safer. He said: "The bikes are ridiculous — they pass you on the inside, pass you between buses — they are just really, really careless.
"They need to police the roads more often to catch them. They need stiffer sentences rather than a little slap on the wrist and a little fine — make it real hefty and then they will think twice about doing stuff like that.
"You get caught speeding, you go to court and get a few hundred dollars fine and you're back out on the road again to do the same thing all over again.
"We need cameras too and they need to police the roads."
Mr Wales Sr added he was struggling to cope with his son's death.
He added: "I feel down but I try to keep working because if I am idle I think about it a lot.
"I keep my mind working. He was just doing a job for me down in Devonshire and I have two other jobs going so I have to double up."
Mr Wales Jr is also survived by wife Michelle, daughter Geonnae, mother Sharon and brother Leroy.
His funeral service will be held next Tuesday at the New Testament Church of God Glory Temple, in Southside, St David's, with burial at the nearby Chapel of Ease.