Breakfast is served – charity gives away more than 200 meals
Created: Oct 28, 2021 07:48 AM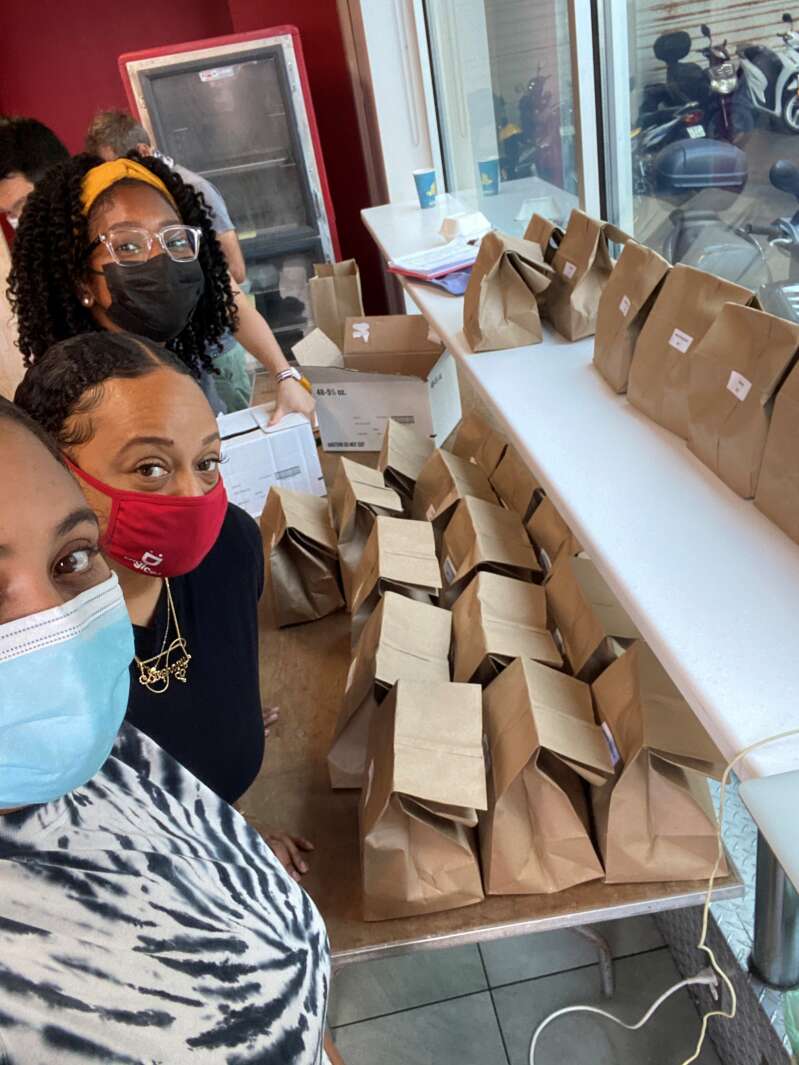 A campaign to deliver breakfasts to children in their homes was a "great success", the charity that ran the event said yesterday.
The Coalition for the Protection of Children said its first National Breakfast Day campaign on Monday delivered about 208 meals to children across the island.
Danae Burchall, the programme co-ordinator for the coalition, said: "There was one parent whose children didn't actually know they were getting breakfast and when they opened the boxes they were super surprised and super excited."
She added: "Two hundred is a lot for our first year and we're happy that everyone participated."
Ms Burchall said: "We really want to be able to make this an annual event that the children look forward to once a year."
The Sargasso delivery service and the Buzz restaurant chain teamed up with the charity to deliver the meals on Monday morning.
Breakfasts included fruit, juice and a choice of a breakfast sandwich with bacon or pancakes and scrambled egg.
Ms Burchall said that the campaign was open to any children who wanted to take part, regardless of their personal circumstances.
She added that the campaign had helped to boost public recognition of sometimes hidden hunger problems.
Ms Burchall said: "We do recognise that we do have a food insecurity issue in Bermuda and we keep our food programmes open because we don't want to presume what hunger looks like or how it presents itself.
"Just because a child may come well-dressed to school doesn't mean they've had dinner the night before or breakfast that morning."
She added: "It is a gap that we're trying to fill and there is an issue, but for this specific event we had children who suffered from food insecurity and some who just wanted to participate and we were just happy to provide."