Terry Lister writes his way through West Africa
Updated: Apr 30, 2021 08:32 AM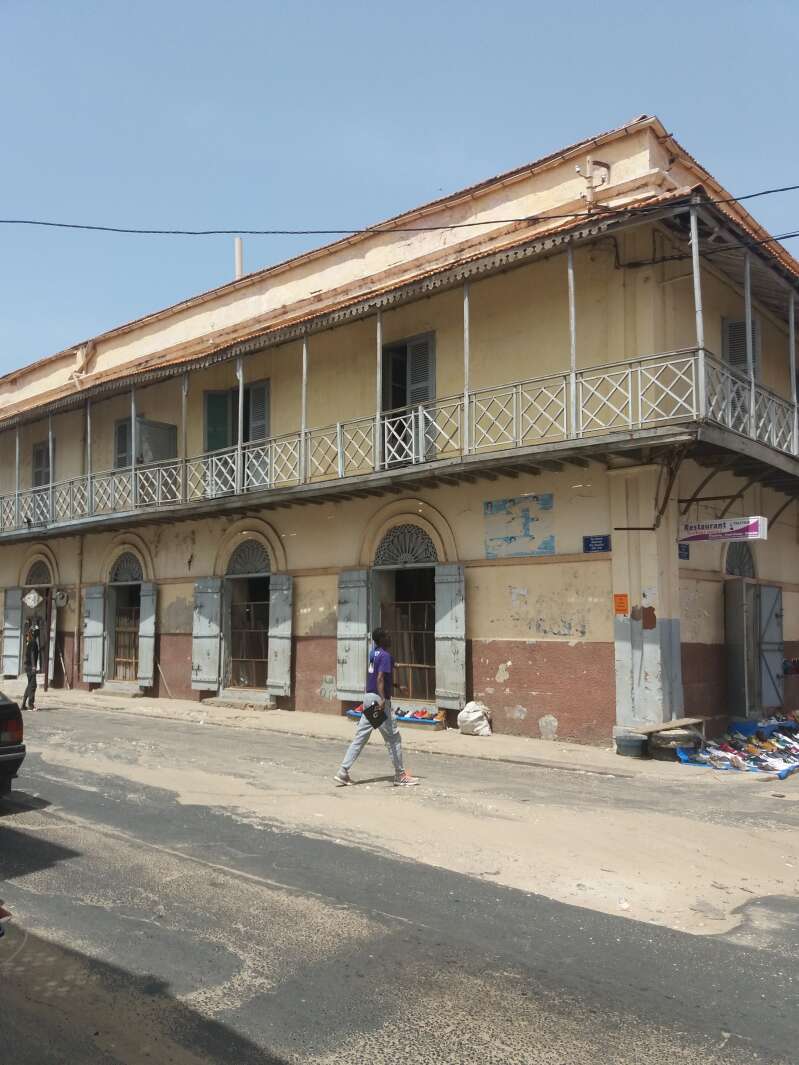 In 2017, Terry Lister went on a slow tour of Africa.
Little did he know that so many other people would be interested.
Convinced to share his tales in book form, he published Immersed in West Africa two years ago.
The latest in a string of accolades it has earned came last month, when he received a "coveted" Book Excellence Award in the international competition's adventure category.
"It's a bit of a surprise," said the former Cabinet Minister, who retired from politics in 2014 after 21 years. "The intention was to put the story out; when I was doing that I had no thought about the book winning awards of any sort."
Of the nine awards he has received, three named Immersed in West Africa as "the best book" to read for travellers going to Mauritania, Senegal or Guinea-Bissau.
"When I retired, the thing that I really wanted to do is just this – to travel," said Mr Lister, who spent his business career as a partner with Deloitte. "I've always loved travelling. And so I retired in September and by November I was on the plane to Central America."
Although interested in tourism, his purpose was to work out a plan for further travel.
"I wanted to experiment with how long the trip should be. So whilst I was going around Central America I settled on eight weeks."
He next went into South America where he visited every country except Venezuela because of the crime and civil unrest.
"Then I thought, 'Right, where do I go next? Africa is fraught with dangers of one sort or another, maybe that's where I should go next.'"
His idea was that the older he got, the more concerned he would have to be about health issues that might restrict his travels or prevent him from travelling.
Having decided to first tackle West Africa, he mapped out a plan that would take him through Cameroon, Gabon, Equatorial Guinea, Namibia, Mauritania and Guinea-Bissau.
"I believe in 'slow travel', which means you move about slowly, seeing lots of things. I don't do the sort of six-country, ten-day tour across Europe where you just see the highlights, nothing else.
"I spent five weeks in Colombia in January/February of 2016. I did six weeks in Ecuador and I did a month in Namibia, which was incredible."
Getting permission to enter Equatorial Guinea, an oil-rich country on Africa's western coast, proved a problem. On a list of the 20 least-visited countries in the world, it came up second. Mr Lister was forced to be satisfied with the glimpse he could get from the southern part of Cameroon.
"In 2018 or 17 they issued 120 tourist visas," he said, adding that the government wasn't as restrictive with the far more expensive work visas issued to people in the oil industry. "They have a lot of oil offshore and they can come in but for tourists like me, there were only 120 a year. When I saw that statistic I shut it down. I said there's no way I'm going to fight and fuss to get one of them."
As it turned out Namibia, which he "knew absolutely nothing about" was "incredible".
"The diversity, the things to see," Mr Lister said. "I spent a month there and I left having not seen about four or five things that I really would have liked to have seen.
"That's the sort of thing that happens to me sometimes [whereas] someone who was on a guided tour would have been able to successfully go through that country in ten days and feel satisfied because that's what the tour told them."
Immersed in West Africa "shares the culture" of the countries and his experiences while there. Writing a book wasn't initially what he had in mind.
"Halfway through Central America my daughter Latisha said, 'Dad, you have to do a blog.' I looked at the work involved with a blog and dismissed it right off the bat but the cry continued."
On his journey through South America he began posting daily stories on Facebook about his adventures. Friends and family urged him to put them in a book.
Sometime around 2018, he gave in. He got to work in May and, with all the information at hand, the book had its official launch three months later, on August 29, 2019.
"It just flows through where I was going, what I was doing," he said. "I've tried to keep it from being sort of preachy. It was pure observation and amazement, at times, of really simple solutions or sensible solutions."
Among the many things he found amazing was how, for the most part, Africa bypassed landlines and electricity in homes but today "just about everybody has a cell phone" and the highways are littered with solar panels that light the roads at night.
"It's really incredible. They've just sidestepped putting Belco in place and gone this route," he said.
Also fascinating was the shared taxi system.
"They don't move until nine people sit in the car," Mr Lister said, explaining how the vehicles were cut to fit in an extra row. "You may know that it's going first thing in the morning, at 6.30, and get there at 6 to find a good seat in the car.
"If there isn't a lot of demand, that car might leave at 10 o'clock. If there's great demand it might leave at 6.15am although it was supposed to go at 6.30."
On an hours-long journey, there's an understanding that there are as few stops as possible.
"Every now and again people nudge the driver and he'll stop. The men will get out and go to one side of the road, the women get out and go to the other side of the road, and have an open air bathroom break. I've never done that in North America, in Bermuda, but that's just how it is, a simple thing like that."
His biggest surprise was how, despite the extreme poverty, the people were happy with their lives.
"You go into these countries knowing that the per capita income is US$350 per year and you find people who are just prepared to make the most out of life. And they're positive. You talk to them and they don't groan all day, they just go forward. They're making a living and they're trying their best and often I would think that people in the west wouldn't survive in this situation. That gave me a lot of positive feeling.
"People are also very religious in a lot of the countries. I didn't expect that. Living on this side of the world, we're not very religious any more. You think of England, they close churches every day. In the US, 50 per cent of the people surveyed have said they do not attend church. And then you go over there and the Sundays are packed out, everybody's gone to church. That surprised me."
Mr Lister has since travelled through Central Africa and East Africa. He completed his last trip, through North Africa, in December 2019.
"My disappointment is in Central America I went to every country, in South America I went to every country except Venezuela which was deemed to dangerous. In Africa you're battling against Boko Haram and all these other militant groups. You're battling against health issues and then you battle against similarities, similarities meaning if you were really into safaris how many would you do? How many countries would you go to? I've been to seven different countries doing safaris but Botswana has a really good safari adventure opportunity and I haven't gone – I've done seven, do I really want to do another?
"And then [you have] Seychelles and Mauritius, Madagascar – I haven't been to any of them because they're islands just like us. They're really way down on my list of things to do. So because of those factors, [despite] Africa having 54 countries, I've only been to 22."
His plan had been to leave Bermuda in February of 2020 and travel through southern India and the southern half of Sri Lanka.
"I was really excited. There was really good stuff I'd set out for myself. As Covid came in I sat and debated. Do I go? Do I not go? What to do?"
He ultimately made the "correct decision" to stay at home.
"I watched what happened, with the airports shut down and stuff like that. I think there was a good chance that I could've been stranded in India. I was happy to have been here."
Despite that belief, he suffered through last year, desperate for the chance to travel once more.
"When this year rolled in all of that went away," Mr Lister said. "With these new variants you have no idea how it's going to hit you. Some countries are open now and they are welcoming people but I'd rather stay put until everything's out of the way."
Immersed in West Africa is available on Amazon or through its author, Terry Lister: terrylister01@gmail.com