Understanding the unicorn of the human experience
Created: May 04, 2021 08:00 AM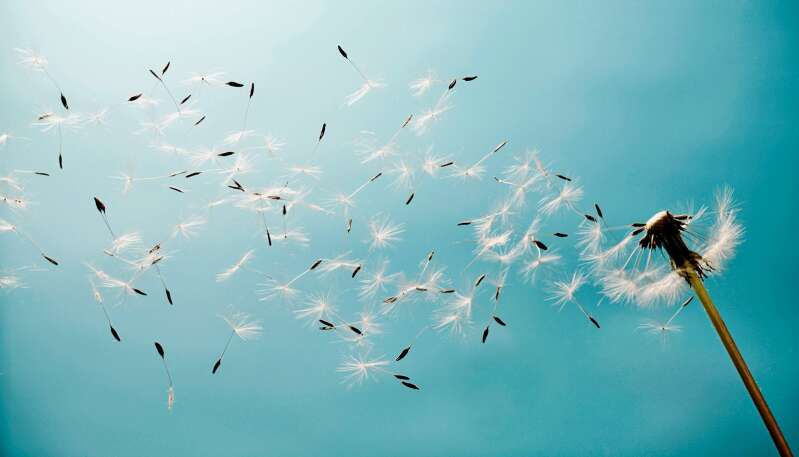 "When we get to the river there will be a bridge." Unknown
Have you ever wondered how it is that some people always seem to show up at the perfect moment find four leaf clovers, or capitalise on opportunities?
Are these people simply lucky? Or are they experiencing a moment of random serendipity or employing some sort of skill?
And more importantly, if it is skill, what are the attributes of this skill? And can it be learnt by anyone?
What I am proposing today is that we attempt to consider (and quantify) the nature of the venerable "unicorn" of the human experience; the realm of the "uncaused cause" which is sometimes referred to as "causality".
The concept of causality was first proposed by the ancient Greek philosopher Aristotle in a discussion of the laws of physics in which he concluded that the initial cause of motion must be something that is not, itself, in motion.
Simply put, if we think about the seeds of a dandelion spreading across the grass on a windy day, it's easy to see that the passing breeze caused the seeds to detach from the plant and billow across the lawn. But if I ask you what caused the wind to blow at that precise moment in time at that location in the first place, how would you reply?
At this point, many people will most likely frown in frustration and be tempted to dismiss the whole discussion, concluding that it either has something to do with weather patterns, or it's just not worth worrying about.
But, if you are still reading, let's take the discussion one step further.
Thinking again about our example above, if I asked you how you could manage to arrive at the dandelion just in time to watch the wind detach the seeds from its stem and send them twirling into the air, how would you reply?
Would you tell me this is impossible?
Or would you start to visualise how you might accomplish this?
In doing so would you employ logic and imagine yourself scouring the garden for a likely candidate and, having found one, keep watch over it day and night in the hopes of being there at the precise moment to witness the seeds taking flight?
Or would you start to get a feeling that you might just be able to happen upon the perfect specimen in the course of your daily routine if you were mindful to pay attention to even the smallest details of your surroundings?
And if you then visualised yourself starting to notice the qualities of the unnamed sensation you were experiencing at that moment (your personal uncaused cause), and beginning to become familiar with what it "felt like", could you then develop your ability to recognise it and act on this instinct with intention, in much the same way that you would develop any other skill?
And if you did manage all of this, would your personal luck improve?
Is this all just a flight of fancy?
Perhaps.
But it does beg the question – is good timing simply a matter of chance or does it involve something more?
Robin Trimingham is the chief operating officer of The Olderhood Group Ltd and a virtual presenter, journalist, podcaster and thought leader in the fields of life transition and change management. Connect with Robin at https://www.linkedin.com/in/olderhoodgroup1/ or robin@olderhood.com