Bermuda couple's 'amazing' wedding nabs Brides' attention
Updated: Jan 21, 2023 08:19 AM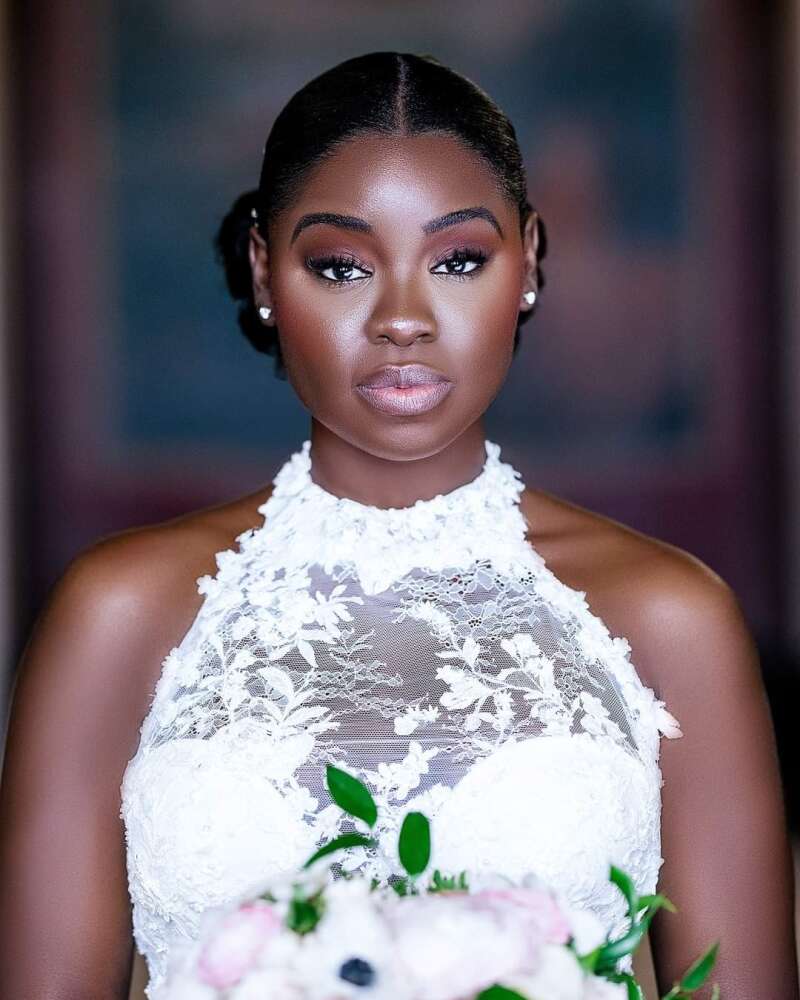 Valencia and Daniel Johnson became instant celebrities after their wedding was chosen for a spread in Brides.
The ceremony, planned by Oniki Hardtman of Oh Niki Occasions and shot by Stanley Babb of Stanlo Photography, took place on July 12, 2021 at Bella Collina, "a luxury wedding venue" in Florida.
The photos were submitted to Brides by Ms Hardtman, who runs "an award-winning boutique wedding planning and event design firm" in South Florida and New York City. Brides shared them with millions of readers on October 28 last year.
"I just think the pictures that they were able to capture were so beautiful and I think that's what also caught the attention of Brides," Mrs Johnson said. "Because initially they didn't have any of our information or backstory; really it was mainly the pictures that they saw."
The couple did not instantly hit it off. Mrs Johnson had a job with Digicel; Mr Johnson, who worked in the same building but for the Bermuda Tourism Authority, would wave or say hello whenever their paths crossed.
"She would not speak. She literally would not speak," he said. "It was weird. She would look across me or she would give a little wave, but very, very mild."
About a year later they found themselves face to face at a party with a mutual friend. Conversation was inevitable.
To Mr Johnson's surprise, she invited him to join her at another party later in the night. He never made it.
Back at work a few days later, he ran into her in the elevator where she jokingly accused him of standing her up.
Mr Johnson gave her his number. Three days later, when he had not heard a thing, he assumed she was not interested.
And then the text came.
"We went out on a few dates and then we got a little closer in our relationship and then we made it official as boyfriend and girlfriend," he said.
His proposal was a complete surprise. At the time, Mrs Johnson was a huge fan of Black Love, a reality show on the Oprah Winfrey Network.
"They interviewed couples and got their backstory of how they met and their whole love stories. I was really into that show at the time and so he told me that a friend of his wanted to create something similar in Bermuda and they wanted to interview us," she said.
The plan was to meet at Cambridge Beaches. She arrived and found lights, cameras and a man who asked her about her love life.
"I thought this with a legit interview," she said. "The guy was asking me questions: How did we meet? Where did I see this relationship going?"
Similar questions were asked of Mr Johnson and then the interviewer asked if they would be up for pictures at Fort Scaur for the print version of the story.
"He posed us and we did a bunch of pictures and then at one point, he had me face the ocean and Daniel was behind me. I didn't know what was going on. But then the cameraman said, 'Valencia turn around.' When I turned around, Daniel was there on one knee; the question completely took me by surprise, completely."
With their families spread between California, Barbados and Bermuda, they decided it would be better to have a destination wedding and selected April 26, 2020 as the date.
"And then the whole shutdown happened in March," Mrs Johnson said. "So with a month out, we had to postpone the wedding. That was devastating."
The event was delayed another "two or three times" thanks to the uncertainty of Covid-19.
More than a year later, it finally went ahead and was "amazing".
"It was a beautiful day although it definitely started off rough because it was raining that morning and it was meant to be an outdoor ceremony," Mrs Johnson said. "But the way it turned out was perfect."
About 50 guests travelled to be with them on their big day. Most important to the couple was that they got to "take a piece of home with us to the wedding site".
Their wedding bands were created by local designers, Davidrose Studio and Alexandra Mosher Studio Jewellery.
Meanwhile, Mrs Johnson was thrilled she could have her nails done by "a tried and true nail technician", Tudyann Duhaney from Allure Hair Salon.
"That was really important to me – being able to have things that I was comfortable with," she said.
Having the right music was also essential.
"DJ Rusty G was such an integral part in bringing this all together," said Mrs Johnson, who was grateful the local DJ was willing to travel with them. "Music will make or break a wedding and he was incredible. I didn't have to tell him anything. He knew exactly what we wanted to hear. All of our guests were pleased. Everyone felt like they were at home. So that was amazing."
Once it was all over, even their "phenomenal" wedding planner was impressed.
"She thought we'd had a great wedding and she wanted to try to push to have our wedding seen in publications," Mrs Johnson said. "She put her feelers out there and she got a few responses but then said, 'Let me just try Brides.'"
Brides, which bills itself as "the most seasoned wedding publication in the United States" transitioned from a magazine to a solely digital platform in 2019.
An "in-depth resource for brides-to-be", its website attracts 4 million monthly readers looking for inspiration and advice. A further 3.7 million follow along on Facebook and 1.3 million on Instagram; hundreds of thousands follow on Pinterest, Twitter and TikTok.
"Oniki has a few people that she knows at Brides and she just thought to try. It's a big publication and not everyone is successful. Because it's so big. It's very hard."
Nearly a year later, the magazine asked for more pictures and had the Johnsons fill out "a very detailed" questionnaire, which Brides ultimately created a story around.
"At the time, I didn't know anything about Brides," Mr Johnson said. "But Valencia knew. She had looked at that website for inspiration and read all the stories. But I didn't know anything about it.
"It was a big deal afterwards, knowing that this is the number one publication in the world and I'm going to be featured in it and millions of people will see and review it or even take note from it."
The article came out a few months later at which point Mr Johnson was surprised to also see an Instagram story on how to dress, that featured him and his groomsmen.
"So it was crazy all this publicity," he said. "And obviously with the Instagram page, their followers are in the millions."
That their wedding would attract such attention was something neither had imagined at the start.
"Especially at that point, that was our third, our fourth wedding date," Mrs Johnson said. "We had pushed back this wedding so much we just really wanted to have a successful day; we just wanted to make it down the aisle. Nowhere in our minds was Brides even a thought."
See the Brides article featuring Daniel and Valencia Johnson here: https://bit.ly/3WlJCdd.