Appeal judges uphold ten-year gun sentence
Created: Nov 28, 2018 07:00 AM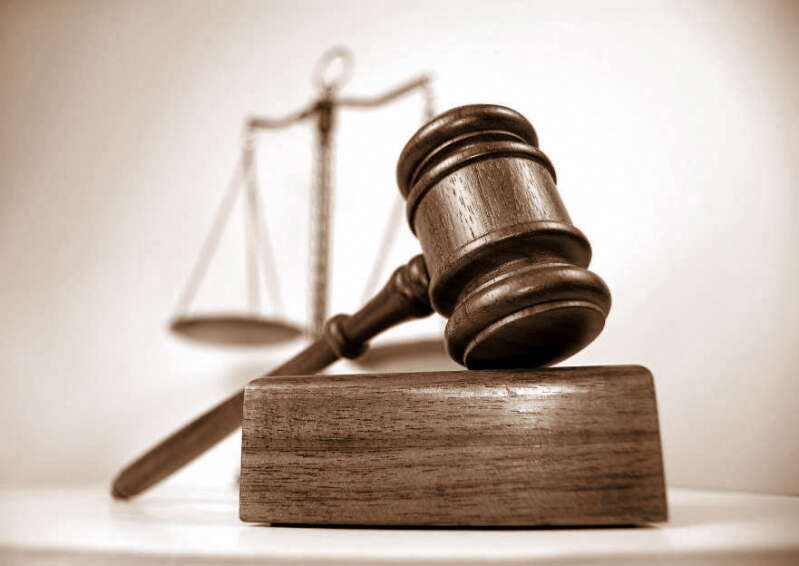 A ten-year sentence for a man caught with a loaded handgun has been upheld by the Court of Appeal.
Prosecutors appealed the sentence on the grounds it was too low and said Dion Cholmondeley should have got 12 years in jail.
The Court of Appeal ruled the sentence was "slightly on the low side", but allowed it to stand.
Cholmondeley, 34, was jailed last December after he admitted having a firearm and ammunition at an hearing earlier that year. Prosecutors argued his ten-year sentence was "manifestly inadequate" and wanted two more years added to the Supreme Court sentence.
Sir Scott Baker, president of the Court of Appeal, said in a written judgment released this month: "This court does not interfere with a sentence on an appeal by the Crown, unless it is satisfied that in all the circumstances the sentence was manifestly inadequate.
"It seems to me debatable, whether the sentence of ten years rather than the 12-year statutory minimum contended for was inadequate, let alone manifestly so, in the circumstances of this case.
"We do not think that there is any justification for increasing the sentence of ten years which was in our judgment within the appropriate range."
Cholmondeley was arrested on August 15, 2007, after he was stopped by police near Purvis Primary School in Warwick.
He told officers he had a loaded weapon after he was told by police he would be searched. Police found a Glock 26 automatic handgun fitted with an oversized magazine in the waistband of his pants. He told the officers: "I needed it for protection. Guys are trying to kill me."
Cholmondeley later told his probation officer that he had found the weapon earlier that day while drinking with friends.
He said he put it in his waistband because he did not want to leave it in his car. Cholmondeley said he still had the gun when he decided to drive to his brother's house, but was stopped by police on the way.
Sir Scott wrote that the story was "inherently unlikely".
He said: "Guns are carefully guarded weapons and not allowed into the hands of third parties, unless the third party can be trusted, or there is good reason to pass them over."
The judge added: "In my judgment, the sentence of ten years' imprisonment might be said to be slightly on the low side, bearing in mind that the respondent was in possession of a loaded gun and the inference that he had been plainly given it by some person for a purpose, either of conveying it elsewhere, or some other undisclosed purpose."
But he said that given other cases, including a 12-year sentence given to another defendant under "more serious" circumstances, the appeal court was not convinced that a ten-year sentence was not inadequate.
• It is The Royal Gazette's policy not to allow comments on stories regarding court cases. As we are legally liable for any libellous or defamatory comments made on our website, this move is for our protection as well as that of our readers. To view the Court of Appeal's ruiling, click on the PDF link under "Related Media".