Accused must be 'unluckiest man' on planet, says prosecutor
Created: Nov 26, 2020 09:17 AM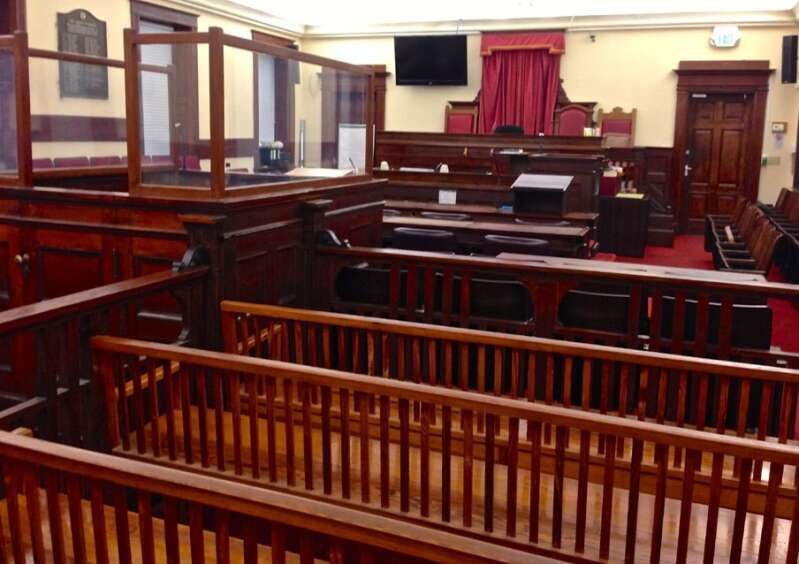 A man accused of plotting to smuggle gun parts into the island maintained his innocence yesterday despite links to three separate packages with contraband.
Prosecutor Cindy Clarke said James Rumley, 39, would have to be "the most unlucky man" on the planet for gun parts to appear in multiple packages he sent to the island last year.
"You are asking us to believe that you sent three packages on three different days," Ms Clarke said.
"None of them list you - your name - as the sender, and you are asking us to believe that some nefarious person put firearms in all of these packages. They were able to put in parts that could all be put together to make up one firearm.
"To be clear, if all that were true, you have got to be the most unlucky man on the face of the Earth."
Mr Rumley replied: "Stuff happens."
The Spring Benny Road, Sandys resident has denied three counts of importation of firearms components in June and October last year.
The Supreme Court heard that the parts were discovered hidden in packages sent to the island from Pittsburgh, Pennsylvania, where Mr Rumley was living at the time.
Mr Rumley told the court on Monday he had been hired to mail the first package to the island through Postmates - a US courier app - and had posted the other two packages himself.
But he maintained he had no idea how firearm parts came to be in the packages.
Under cross examination yesterday he reiterated that he had been hired through Postmates to bring a woman named Karen Guskey and a package to FedEx for it to be mailed on May 31, 2019.
Asked why he picked up the woman and not just the package given that he claimed he had to fill out the forms himself, he said he was only doing what he was hired to do.
Mr Rumley accepted that a document from the Postmates website made no reference to transporting people, only goods.
But he added: "Every state is different and we are not delivering a person. We are delivering a package. The person comes with the package."
He said it was a coincidence that the person to whom the package was addressed was someone he went to school with, but said there were other people in Bermuda with the same name.
Asked about a second package sent on October 10, 2019, he said a friend named Steve had asked him to bring him a spring compressor kit and paid him in advance by putting money on Mr Rumley's niece's credit card, which he used to make the purchase.
Mr Rumley said the decision to mail it to Nyna Lightbourne, the mother of his child, was made on the "spur of the moment" because he did not know his friend's last name or address.
"He was supposed to send it to me," he said. "He was supposed to send me a text."
Mr Rumley also said he had forgotten his identification, so he had a "friend of a friend" sign on as the sender.
Ms Clarke asked him why he didn't wait until the next day - when he mailed the third package to Bermuda - by which time he might have had his friend's address and his own identification.
He responded: "I wanted to send it home. I was coming in on the 17th."
Addressing the jury in her final speech, Ms Clarke said that while the Crown's case was based on circumstantial evidence, four strands proved the defendant's guilt - opportunity, proximity to events, science and communications.
She said Mr Rumley's version of events "doesn't make sense", while the prosecution case was "solid".
"This wasn't 'CSI', this wasn't solved in 60 minutes," she said.
"But don't be distracted by smoke and mirrors. He lied to the police. He lied to you."
Victoria Greening, who represented Mr Rumley, said the Crown had not proven that her client knew firearms components were hidden inside the packages.
Ms Greening said: "In order for the Crown to prove their case they must also prove the defendant knew that there were component parts of a firearm in all the packages."
She told the jury not to make a verdict based on "speculation or suspicion" but on the evidence before them.
The trial continues.
•It is The Royal Gazette's policy not to allow comments on stories regarding criminal court cases. This is to prevent any statements being published that may jeopardise the outcome of that case.