Customs officer says drugs accused left airport without luggage
Updated: Jan 23, 2021 08:50 AM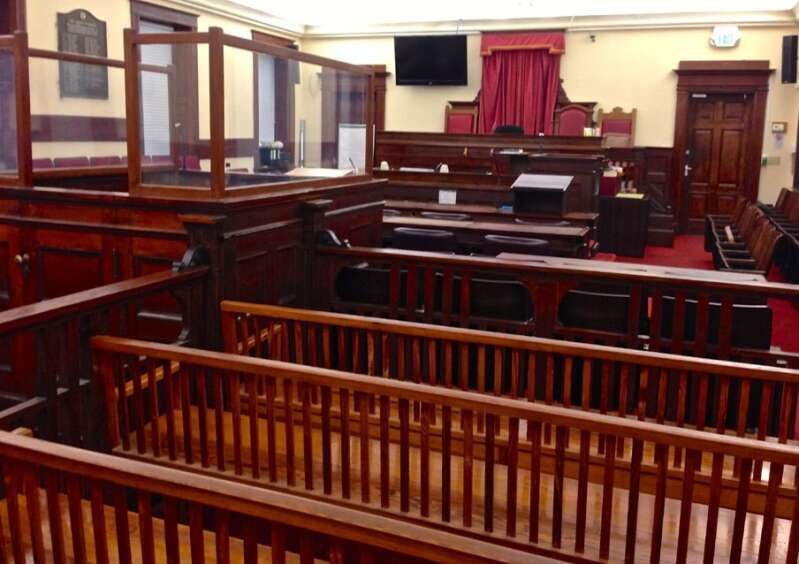 A senior Customs officer yesterday told a jury she saw an alleged drug smuggler look back towards the baggage area as she left the airport without her luggage – which was later found to contain $700,000 worth of drugs.
Dawnette Bell, a principal Customs officer, told the Supreme Court she reviewed CCTV footage of the departure lounge after staff noticed the bags had not been collected and watched Ranae Furbert's movements through the area.
Ms Bell said: "The defendant entered the terminal, went past the duty free shop, turned right and entered the green channel.
"As she entered the green channel, there was a quick glance towards the belt area, the baggage claim area. Very quick."
But Charles Richardson, defence counsel for Ms Furbert, questioned why that CCTV footage had not been kept, even though other footage from that day was.
Ms Bell said: "I'm not the case officer. It's outside of my remit."
She added that the incident was memorable because it was not unusual for passengers to leave behind carry-on bags or packages of goods, but it was not often that they left all their luggage.
Ms Furbert, 29, has denied charges that she imported cannabis, cannabis resin and tetrahydrocannabinol into the island in January 2018 and that she possessed the drugs with intent to supply.
The court earlier heard that Ms Furbert left the island with her young son on January 7 that year and returned to Bermuda on the January 11 WestJet flight from Toronto.
Airport staff later discovered three matching maroon suitcases – with Ms Furbert and her son's names on the baggage tags – had not been collected from the baggage carousel.
A search of the bags revealed 16 heat-sealed packages of drugs hidden behind hard plastic barriers in the backs of the suitcases.
Derrick Golding, a police officer, told the court that in the hours after the drugs were found he visited two St George's homes, including the defendant's, but did not find her.
He said he also attempted to phone and message Ms Furbert on WhatsApp, but did not get a reply.
The court heard Ms Furbert turned herself in to police on January 12, but declined to talk to police on the advice of her lawyer.
Her home was later searched, but nothing was seized.
Mr Richardson questioned Mr Golding about the drug trade and drug smuggling.
Mr Golding agreed that smugglers used a variety of methods to bring drugs into the country.
He at first said he was unaware of the term "blind mule", but later confirmed that it was a phrase used for someone who was unaware that they were being used to ferry drugs.
But Mr Golding added it was not a common practice and he was not aware of any similar cases in Bermuda.
The trial continues.
•It is The Royal Gazette's policy not to allow comments on stories regarding criminal court cases. This is to prevent any statements being published that may jeopardise the outcome of that case.