Mother in tears after being cleared of importing drugs
Updated: Jan 30, 2021 08:11 AM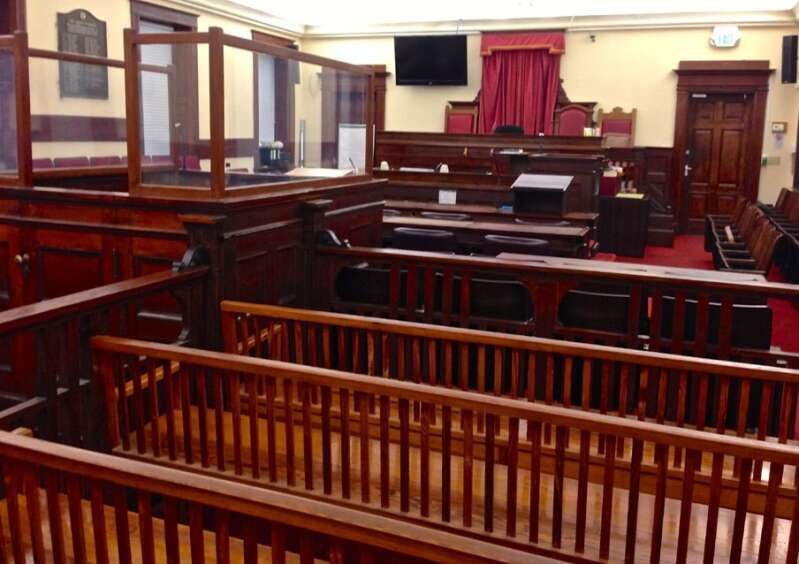 A mother accused of smuggling $700,000 worth of drugs into the island was cleared by a Supreme Court jury yesterday.
Ranae Furbert, 29, burst into tears after she was found not guilty of three drug smuggling charges and three charges of drug possession with intent to supply.
The jury deliberated for about two hours before they delivered a unanimous verdict.
Charles Richardson, Ms Furbert's defence lawyer, said afterwards: "To me, a unanimous not guilty verdict signifies that the jury believed my client was innocent.
"All I can say is that I'm thankful that she trusted me with her innocence and I'm gratified that I was able to get a favourable result for her."
Mr Richardson had argued that Ms Furbert was used as a "blind drugs mule" when she accepted three suitcases from a friend that she metwhile in Toronto.
The jury accepted that she only found that the cases had drugs hidden in the lining after she returned to Bermuda.
Mr Richardson said outside the court that the case should be a warning to other young women to be cautious when overseas because the trial "could have gone the other way for her".
He added: "Thankfully the jury saw the evidence for what it was and made the right decision."
Ms Furbert, from St George's, visited Toronto on January 7, 2018 to visit an aunt, do some shopping and show her young son around the city.
She she said she had met a man called Justin Clark in Toronto.
Ms Furbert told the court she had first met him six months earlier when he was a guest at the Rosewood resort in Tucker's Point, where she had worked.
The court heard that Mr Clark offered her three matching maroon suitcases and suggested she use them for her return trip to Bermuda because hers were old and damaged.
Ms Furbert accepted the offer, but when she returned to the island on January 11 she received a WhatsApp voice note from a friend of Mr Clark who said that he had concealed packages in the suitcases.
She told the court that she panicked and decided to leave the suitcases on the luggage carousel and leave the airport with just her carry-on luggage.
She added: "All I wanted to do was get my son out of the airport because I didn't want my son to see me get arrested in front of him."
Ms Furbert later spoke to a lawyer and went to the police the next day.
The luggage, labelled with Ms Furbert and her son's names, was examined by Immigration and Customs officers after they noticed it had been abandoned.
They found a total of 16 heat-sealed packages in the lining of the suitcases and alerted police.
The packages were later found to contain 12.4kg of cannabis, 503.95g of tetrahydrocannabinol and 482.72g of cannabis resin.
Nicole Smith, for the Crown, argued that Ms Furbert "either knew, suspected or had reason to suspect that she was in possession of the drugs".
She accused the defendant of agreeing to transport the drugs into the island because she was unemployed and needed the money.
• It is The Royal Gazette's policy not to allow comments on stories regarding court cases. As we are legally liable for any libellous or defamatory comments made on our website, this move is for our protection as well as that of our readers.