Woman denies handling guns and hundreds of rounds of ammunition
Created: Aug 26, 2021 07:58 AM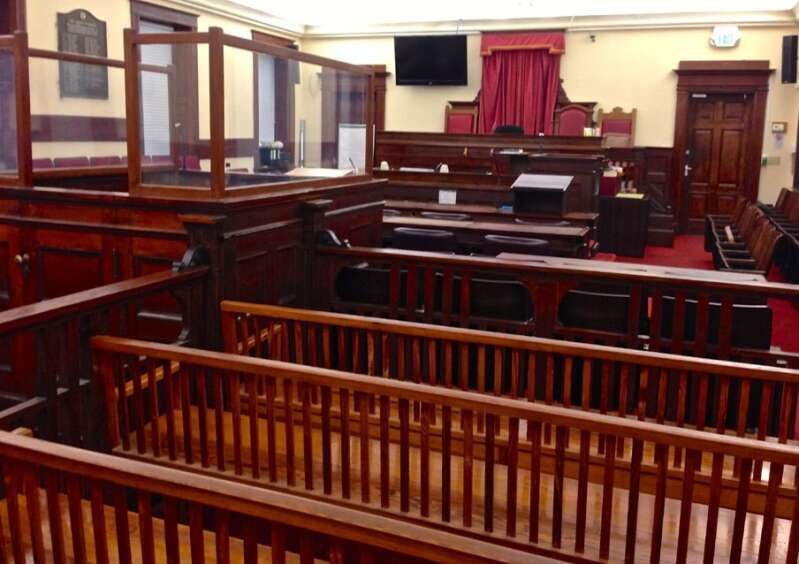 Prosecutors yesterday alleged that two guns and hundreds of rounds of ammunition were found in a woman's bedroom.
Alan Richards, for the Crown, told the Supreme Court that the weapons and ammunition were found after police carried out a search of a house on the Railway Trail in Sandys.
Tonae Perinchief-Leader, 31, pleaded not guilty to handling the two firearms – a shotgun and a revolver – along with 485 rounds of ammunition of different types.
Mr Richards said: "They were not looking for firearms, and they were not looking for Ms Perinchief-Leader, but, as it transpired, they found both of them."
Mr Richards added that officers found both Ms Perinchief-Leader and her brother in a bedroom at the house.
He said officers found two suitcases in the room and that Ms Perinchief-Leader told police that the suitcases belonged to her.
The cases were later found to contain 485 rounds of mixed ammunition, a Taurus revolver and a 12-gauge Mossberg shotgun.
Mr Richards said: "We allege that she handled them – that means more than simply touching it at some point."
The discovery was alleged to have been made early in the morning of July 6, 2015.
Mr Richards said: "It's the Crown's case that Ms Perinchief-Leader was knowingly concerned with the harbouring, keeping or concealing of these items."
He added that the defence may dispute that Ms Perinchief-Leader was staying in the house at the time of the search, but that she had given the address as her home.
Diana Dissington, who photographed the home and the weapons for the police, said she arrived at 6.50am after the police search had started.
Photographs of the suitcases showed several plastic-wrapped packages containing ammunition wrapped in heat-sealed containers with either rice or porridge oats.
Ms Dissington said she understood the purpose of the rice and oats was to prevent the ammunition from becoming damp.
Other packages were found to contain the firearms and a Beretta firearms cleaning kit.
Both of the suitcases had luggage tags and one had the name "Perinchief, Tonae" on it.
Ms Dissington said there were only a few pieces of furniture in the bedroom and, although she saw some sneakers, there were no high heels or other women's shoes.
The trial continues.
• It is The Royal Gazette's policy not to allow comments on stories regarding criminal court cases. This is to prevent any statements being published that may jeopardise the outcome of that case.