Judgment reserved in 'motorcycle bandit' sentence appeal
Created: Nov 02, 2021 07:54 AM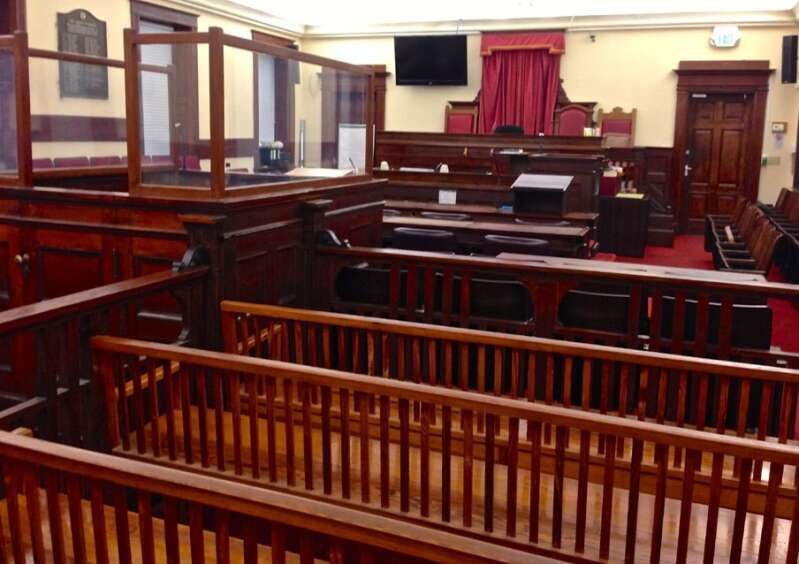 A man dubbed "the motorcycle bandit" appeared in the Supreme Court yesterday as prosecutors argued his sentence was too lenient.
Troy Woods, 50, was given a suspended sentence after he was convicted of obtaining money by deception in an incident in December 2018.
But prosecutors said he should have been jailed because the incident happened while he was on probation for a series of similar offences.
Woods was branded the "motorcycle bandit" after he flagged down drivers, claimed they had hit him or caused him to crash and demanded money as compensation.
Shaunté Simons-Fox, for the Crown, said the sentence was "obviously insufficient" and that he should have been given an immediate custodial sentence.
Ms Simons-Fox said: "The offence took place four weeks after the respondent started his probation on another matter."
The Supreme Court heard that on December 15, 2018, Woods had approached a woman and told her that she was the reason he could not find a job and the reason he would take his own life.
He claimed that the woman had told others that he was the "motorcycle bandit" and pressured her to get him $500 from a bank cash machine.
Woods was on probation at the time after he admitted a string of offences, including multiple charges of obtaining property by deception and attempting to obtain property by deception.
Magistrates' Court earlier heard that Woods had used the crash claim on motorists and that a total of $687 was taken from four victims through the con.
The incidents resulted in a public warning from police and comments on social media, where Woods was dubbed the "motorcycle bandit".
Woods was sentenced to three years probation for the "motorcycle bandit" offences in November 2018.
But he denied the December 5, 2018 offence, but was convicted after a magistrate found that his defence was not credible.
Woods was ordered to repay the victim last October and was given a six-month sentence – but the sentence was suspended for 12 months, which sparked an appeal by the Crown.
Ms Simons-Fox told the Supreme Court "exceptional circumstances" were needed to suspend Wood's sentence, and no such circumstances existed.
She said that it was unfortunate that the case had not been heard earlier because of Covid-19 and accepted the court may find it unfair to order a term of imprisonment at so late a stage.
Woods maintained his innocence and told the court that he had done wrong in the past, but that he had not committed the offence before the court.
He added that he had been given the help that he needed through the probation system and was on the right track.
Woods said: "I don't want prison time. I have done good with the suspended sentence. I've not been in no trouble.
"I have done everything I'm supposed to do with my probation. I have been doing everything right.
"I'm getting my help. I don't need to go backwards."
Woods added that he had not repaid the victim yet because he had been told to hold off until the case was resolved.
Puisne Judge Shade Subair Williams reserved judgment.
•It is The Royal Gazette's policy not to allow comments on stories regarding court cases. As we are legally liable for any libellous or defamatory comments made on our website, this move is for our protection as well as that of our readers.