Man cleared of drugs charges after six-day trial
Created: Dec 01, 2021 01:51 PM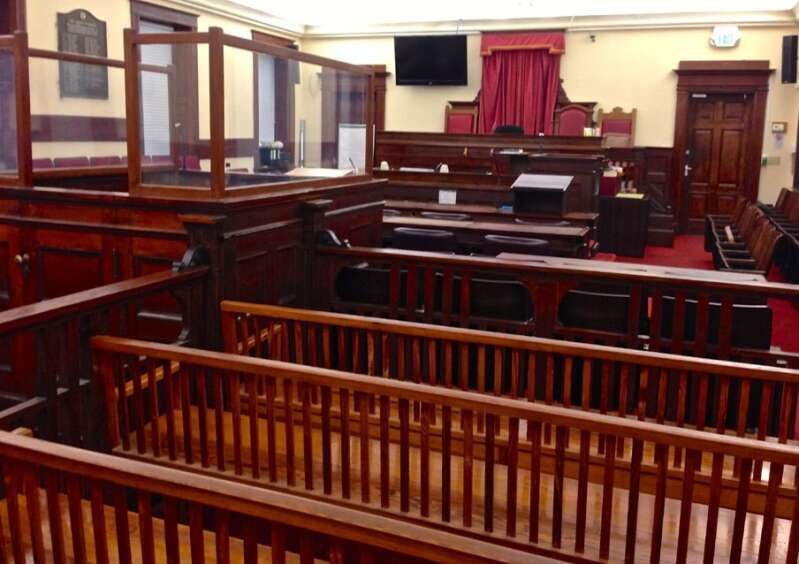 A man accused of having more than $235,000 worth of drugs for sale was cleared of all charges.
Adam King, 42, was found not guilty of five alleged offences at the end of a six day Supreme Court trial.
Charles Richardson, for the defence, said afterwards: "You always have to be grateful when a jury takes the time to sit down and think about everything.
"It's a lot to ask people to sit there and pay attention to somebody's life, but I always give them kudos for just showing up."
The jury cleared the defendant after about three hours of deliberation.
Mr King fought back tears as the verdict was delivered.
Mr King, from Hamilton Parish, was accused of possession of cocaine, heroin, cannabis and cannabis resin with intent to supply, as well as possession of a scale.
The court heard that police officers stopped Mr King as he drove his car on Radnor Road in Hamilton Parish on July 27, 2017.
But Mr King accelerated away from police, abandoned the car and fled on foot.
But he was later found hiding in bushes on the parish's Brown Estates Road.
Police also found a black backpack abandoned behind a wall at a nearby house.
The backpack had several small plastic bags and a digital scale inside.
The bags were later found to contain 376.57g of cocaine, 44.7g of diamorphine, 722.15g of cannabis and 62.22g of cannabis resin.
The drugs were estimated to have a street value of $235,445.
A print from the pinky finger of Mr King's right hand was found on one of the plastic bags.
Alan Richards, for the Crown, told the jury that the backpack belonged to Mr King and that he had thrown it away before he hid.
He added: "The critical question in this case is not whether or not the substantial amount of drugs were intended by their possessor for supply, but whether Mr. King was such a possessor back in July of 2017."
But Mr King told the jury that it would have been "impossible" for him to throw the bag hard enough to get it over the boundary wall.
He admitted that he ran from police because he had outstanding warrants and did not want to be arrested.
But Mr King insisted that the backpack was not his and that his only connection to it was his fingerprint on one of the bags.
He added that he spent a lot of time with others who lived in the area and that his fingerprints could have accidentally ended up on the bag.
• It is The Royal Gazette's policy not to allow comments on stories regarding court cases. As we are legally liable for any libellous or defamatory comments made on our website, this move is for our protection as well as that of our readers.