Court hears two evidence bags in murder inquiry mislabelled
Created: Feb 11, 2022 07:54 AM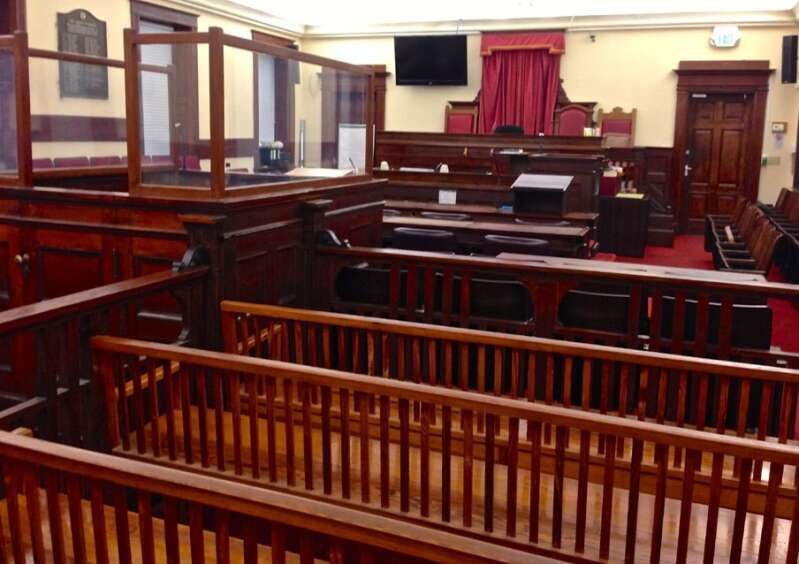 A police officer admitted yesterday that he had mislabelled two bags of evidence seized as part of a murder investigation.
Detective Sergeant Lennox Ince told the Supreme Court that he had collected a grey sweat shirt and a pair of jeans from a house linked to Taaj Muhammad, who is charged with the murder of Ronniko Burchall.
Mr Ince said the clothes were put in separate evidence bags, but he labelled the jeans as the sweat shirt and the sweat shirt as jeans by mistake.
He added: "When I got back to the office I should have ensured that the exhibit labels were placed on the right bags by looking into the bags.
"It's a lesson learnt and I apologise to the courts for my mistake."
Mr Ince added that he did not hand the evidence bags to the forensic support unit for several days, but had kept them locked in his desk drawer.
He insisted: "No one tampered with or switched these exhibits."
Mr Ince told the court that the seized items were handed to him by Mr Muhammad's grandmother when he and other officers visited a St George's home with a search warrant on December 31, 2018.
He said the grandmother produced the items from a bedroom closet, which appeared to be filled mostly with women's clothes.
Mr Ince added: "From my recollection, I didn't see any other male apparel in the closet."
He said the sweatshirt and jeans were dry and that he folded them before he put them in brown paper evidence bags.
Mr Ince added he and other officers drove to Southside police station in St David's to await further instructions and the bags were left in the police car, which was locked.
He said the officers visited other St George's addresses for further searches, but he returned to his office at the Vulnerable Persons Unit on Hamilton's Front Street after the team found no one at home at the other houses.
Mr Ince said he sealed both the bags with red evidence tape, put labels on them and locked them into his desk.
He told the court that the next day he was assigned to a sexual assault inquiry and did not have time to deliver the evidence to the forensic support unit until January 3.
But Mr Ince added that he was the only person with keys to his desk and it would have been obvious if the evidence bags had been tampered with.
He said: "Once you put the red tape along the top and seal it, any attempt to remove it is going to be seen by anyone."
Mr Muhammad, 26, from St George's, has pleaded not guilty to the murder of Mr Burchall and a charge that he used a firearm to carry out the offence.
The court heard earlier that Mr Burchall, 30, was shot in the head at point-blank range as he left a Christmas party at St David's County Cricket Club just after 1.30am on December 29.
He died in hospital the next day.
The court earlier heard evidence from Mr Muhammad's former girlfriend, who said that he told her he had shot Mr Burchall and then swum from St David's to St George's.
Another witness said the gunman was wearing a grey hooded sweat shirt with the hood up over his head.
The trial, before Acting Puisne Judge Juan Wolffe, continues.
• It is The Royal Gazette's policy not to allow comments on stories regarding criminal court cases. This is to prevent any statements being published that may jeopardise the outcome of that case.