Customs officer tells drugs trial she found 16 packages hidden inside suitcase at airport
Created: Mar 01, 2022 07:52 AM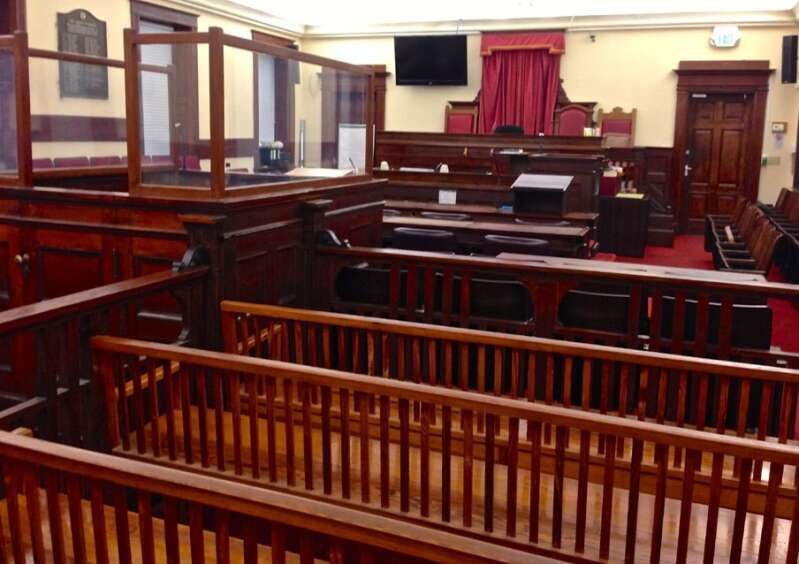 A man accused of smuggling more than $470,000 of drugs into Bermuda told police he had bought his flight ticket in cash - then refused to answer any more questions.
Detective Sergeant Leanda Johnston told the Supreme Court that she questioned Zadun Robinson after several packages were found hidden in his luggage.
Ms Johnston said: "I asked him who paid for his ticket for his trip and he replied, himself.
"I asked how did he pay and he replied, with cash."
She said she asked Mr Robinson to confirm that he paid with cash rather than with a bank card, but he questioned why it mattered.
Ms Johnston said she told him that it was part of the investigation and he said: "No comment then."
The officer said that, in addition to the three suitcases that Mr Robinson claimed were his own, she seized a folder that contained travel documents and a "memorial badge" for a Beulah Smith.
Ms Johnston told the Supreme Court she took part in a further search of the three suitcases, which were found to contain a total of 16 packages wrapped in silver paper.
She told the court that officers found plant-like material and a brown substance with parchment paper on either side inside the packages.
Prosecutors said that $446,000 of cannabis and $27,450 of delta-9 tetrahydrocannabinol – the active component of cannabis – had been found.
Ms Johnston also told the court that days after the arrest, she received items that had been seized from Kanhai Fray, who had been stopped at the airport with Mr Robinson.
She said among the items she was given were a passport, a phone and a travel folder similar to the one carried by Mr Robinson.
She said the folder also contained a memorial badge for Beulah Smith – but that it appeared the badge had been modified.
Mr Robinson's badge listed a "sunrise" date of October 17, 1932 and a "sunset" date of June 24, 2013, but Mr Fray's badge had a "sunset" date of June 24, 2018.
Mr Robinson, 22, has denied allegations that he smuggled drugs into the island.
The court was earlier told that Mr Fray and Mr Robinson were stopped by customs officials at LF Wade International Airport after they arrived on a flight from Toronto on August 28, 2018.
The men told officers that they were travelling together but Mr Fray said that he had gone to Canada for a funeral and Mr Robinson said he had been on holiday.
A customs officer told the court yesterday that he had been asked to search Mr Fray's bags while a woman colleague conducted a search of Mr Robinson's bags.
The officer said that as he was removing items from the first of Mr Fray's suitcases, he heard the other officer question Mr Robinson about a package she had discovered inside.
He said: "I then asked Mr Fray if he had anything concealed in the bag. He told me no."
The officer said he noticed Mr Fray's suitcase appeared to have been altered and an X-ray revealed packages hidden behind hard plastic.
He said he removed the plastic with a small crowbar and discovered a silver-coloured package inside.
The officer said that he asked Mr Fray if there was anything concealed in his other suitcases.
He added that Mr Fray, who is not before the court, shook his head, looked down and said: "You've got a job to do."
Marc Daniels, who appeared for Mr Robinson, asked the official how he was able to spot the suitcase had been altered.
The customs officer said that he had noticed there appeared to be something odd about corners of a hard plastic barrier inside the suitcase - something he had been trained to look out for.
The customs officer denied that Mr Fray appeared to be nervous before the search and said he showed no emotion and was "straight faced".
The trial continues.
• It is The Royal Gazette's policy not to allow comments on stories regarding criminal court cases. This is to prevent any statements being published that may jeopardise the outcome of that case.