Man cleared of cannabis smuggling charges
Created: Mar 09, 2022 12:52 PM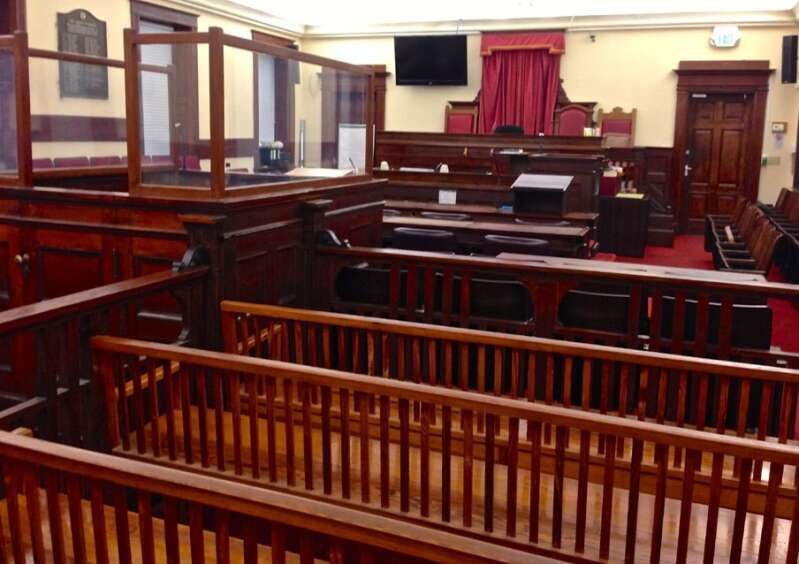 A 23-year-old man was yesterday cleared of conspiracy to smuggle more than $470,000 worth of drugs into the island.
Zadun Robinson was found not guilty by a unanimous verdict of charges of conspiracy to import drugs into the island and possession of drugs with intent to supply.
Mr Robinson was silent as the not guilty verdict was read out, but supporters in the courtroom gasped with relief.
Puisne Judge Juan Wolffe discharged Mr Robinson and thanked the jury for their work.
The jury earlier heard that Mr Robinson and another man, Kanhai Fray, were stopped by Customs officials on August 28, 2018 after they arrived on a flight from Toronto.
Mr Fray told officers he had travelled for a funeral and Mr Robinson said he had been on holiday.
A search of their bags revealed a series of silver packages hidden behind hard, plastic barriers.
Mr Robinson's three suitcases were found to contain 16 packages with around 5lbs of cannabis and delta-9 tetrahydrocannabinol – the active component of cannabis.
The seized cannabis was said to have a street value of $446,000 and the cannabinol was valued at $27,450.
Both men were also found to have "memorial badges", although Mr Fray's had been modified to alter the date of death from 2013 to 2018.
Police also discovered a series of WhatsApp messages between Mr Fray and another individual on Mr Fray's phone.
One message received by Mr Fray two days before his arrest read: "Make sure when you guys are coming back you look like you guys went to a funeral. Church clothes. Go with the whole thing."
The court heard both men were arrested at the airport, but Mr Fray is believed to have fled the country before the case could go to court.
Mr Robinson, from Southampton, told the court that Mr Fray was the older brother of a close friend and that he had known him for a few months before the arrest.
He said Mr Fray had overheard that Mr Robinson intended to travel to Canada and suggested that they could travel together and stay with one of his friends.
Mr Robinson said after he arrived in Toronto on August 22, 2018 he discovered that the zipper of his suitcase was broken and his host offered to lend him his suitcases.
He added that the host had told him he could leave the cases with Mr Fray's brother after he returned to Bermuda.
Mr Robinson said he understood that Mr Fray planned to go to a funeral while in Canada and that he had given him the memorial badge before they flew back so he could deliver it to Mr Fray's brother.
He said had he had no knowledge about the WhatsApp messages on Mr Fray's phone, no idea he was involved in drugs and had no reason to suspect that drugs were hidden in the suitcases.
Marc Daniels, for the defence, said there was no evidence that his client knew anything about the hidden packages or their contents.
He highlighted that no DNA or fingerprint evidence linked Mr Robinson to the packages and Customs officials had said they only became suspicious of the suitcases because of their weight – something that a less experienced traveller such as Mr Robinson might not notice.
Mr Daniels said his client had "been played" by Mr Fray, but the Crown argued Mr Robinson's defence defied logic.
Alan Richards, for the Crown, suggested that Mr Robinson had "over declared" on his Customs form in a bid to appear more trustworthy to Customs officials.
He said that Mr Robinson may not have been the ringleader of the conspiracy but, in all the circumstances, he at least had good cause to suspect that his suitcases contained illicit substances.
The eight woman, four man jury was sent out to deliberate at about 11am and returned their verdict about three-and-a-half hours later.
Jurors returned to the court to ask if they could examine the suitcases as they deliberated on their verdict.
• It is The Royal Gazette's policy not to allow comments on stories regarding court cases. As we are legally liable for any libellous or defamatory comments made on our website, this move is for our protection as well as that of our readers.