Witness tells court she saw man charged with attempted murder with a gun
Created: Mar 10, 2022 07:55 AM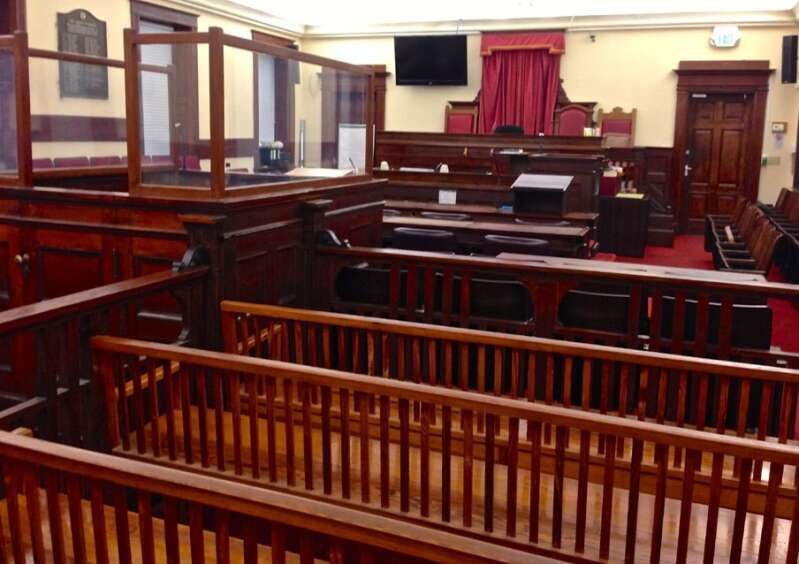 A man accused of a 2020 shooting was arrested after a police chase on the night of the shooting, a jury heard yesterday.
Kyari Flood, 22, has denied charges of attempted murder, wounding with intent to cause grievous bodily harm and using a firearm to commit an indictable offence in connection to a March 24, 2020 shooting.
Maria Sofianos, for the Crown, told the Supreme Court that Mr Flood and a second man were involved in the attack at a home on Parson's Road, Pembroke shortly before 11pm.
She said the victim was standing near the front door of his home when he saw an outstretched arm holding a firearm to his right.
Ms Sofianos said: "He was shot through his left arm. He ran inside his house and down a set of spiral stairs to his bedroom.
"His girlfriend, who was in the lower bedroom heard his screams. Moments later a man with a gun came into the house and approached the top of the stairs.
"The girlfriend looked up to the top of the spiral stairs to see a man standing there with a gun. The Crown's case is that that man was Kyari Flood."
Ms Sofianos said the gunman then fled the house.
She told the court that a neighbour, who heard the gunshot, saw two men run through the area and then heard a motorcycle.
Ms Sofianos added that shortly after the sighting, the defendant was seen on CCTV riding a motorcycle towards a nearby church.
She added: "He ran from the police and they gave chase. The defendant was arrested by police shortly after and taken into custody."
The jury also heard a series of 911 calls from the night of the shooting, including several calls from the victim's girlfriend – who cannot be identified for legal reasons.
She told the 911 operator: "There has been a shooting in my house. I need an ambulance now."
She told the operator that the victim had been shot in the left arm and was bleeding, but the injury had been wrapped up, asking repeatedly for an ambulance.
Other callers told 911 that they had heard a single, loud gunshot in the Parsons Road/Deep Dale area.
One said the shooting was close enough to her home that she could smell it from her bedroom. She added: "It was like a bomb, it was so loud."
The trial, before Puisne Judge Juan Wolffe, continues.
•It is The Royal Gazette's policy not to allow comments on stories regarding criminal court cases. This is to prevent any statements being published that may jeopardise the outcome of that case.