Firearms officer describes scene at shooting to jury
Created: Mar 17, 2022 10:36 AM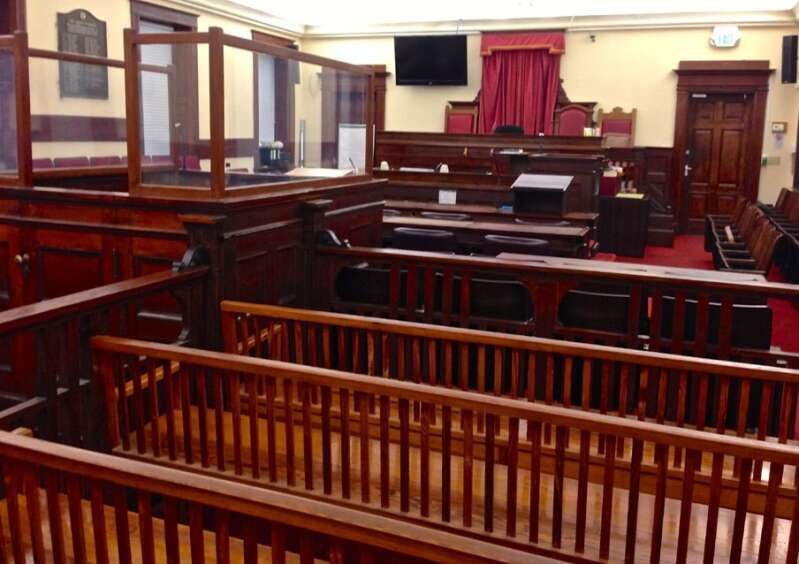 A firearms officer told a Supreme Court jury yesterday how a man was detained in connection with a shooting.
Pc Gregory White said that he and other officers responded to a shooting in Pembroke on March 24, 2020 that ended in the arrest of Kyari Flood.
He told the jury that he recognised the man who was arrested that night and identified him as Mr Flood.
Mr Flood, 22, has denied the attempted murder of a 37-year-old man, who cannot be identified for legal reasons, wounding with intent to cause grievous bodily harm and using a firearm to commit an indictable offence.
Mr White said he was sent to the Deepdale Road area of Pembroke after police got reports of gunshots near by.
He and a colleague stopped at the intersection of Deepdale Road West and Deepdale Road East and assisted a police sergeant in tracing Mr Flood.
Mr White said: "I observed the defendant to be entering the grounds on Deepdale East.
"I then heard the then acting Police Sergeant giving commands to the defendant.
"He was commanding him to keep his hands where they could be seen."
Mr White said that he and the other officers brought Mr Flood to a "sterile area" where they could arrest him.
He added that a gun was not found on Mr Flood and that he was "very co-operative" with police.
Mr White said that he "vaguely remembered" Mr Flood tell officers, "I'm just here for my pain medication. I'm here for my medication. I came here before."
He said that Mr Flood was wearing a light shirt and was carrying a helmet.
Mr White added that he and the other officers had flashlights attached to their weapons and that the night was clear with "good visibility".
Marc Daniels, for the defence, suggested that firearms officers, when called to a shooting, would be on "high alert" and attempt to take control of the situation.
He added that the behaviour of the firearms unit, while necessary, would have been "intimidating" to anybody they approached.
Mr White agreed.
The jury watched CCTV footage taken on the night of the shooting, which showed a motorcycle riding towards Evening Light Pentecostal Church on Parsons Road in Pembroke.
The motorcycle pulled over and flashing blue-and-red police lights could be seen on Deepdale Road.
The trial continues.
• It is The Royal Gazette's policy not to allow comments on stories regarding criminal court cases. This is to prevent any statements being published that may jeopardise the outcome of that case.