Prosecution wraps up case against gun murder accused
Created: Mar 18, 2022 07:54 AM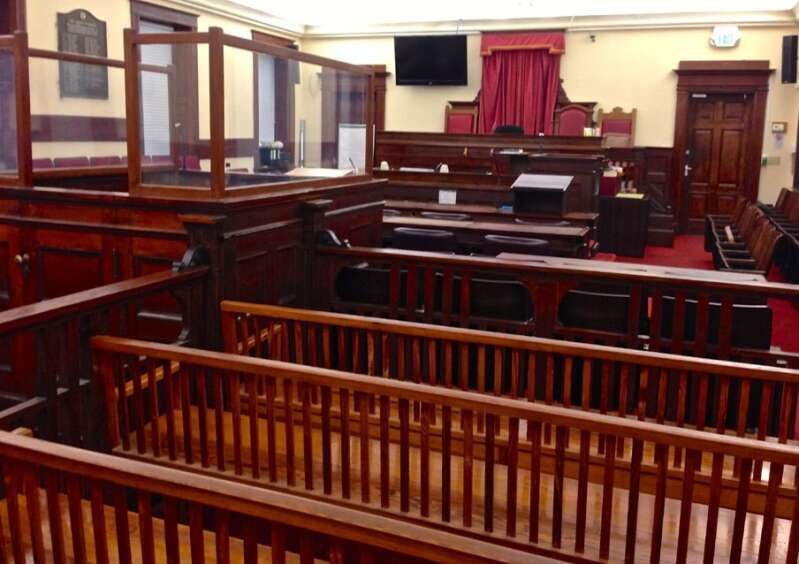 The prosecution closed its case yesterday against a man accused of an attempted gun murder.
Kyari Flood, 22, denied the charge and also pleaded not guilty to unlawfully wounding a man, who cannot be named for legal reasons, and the use of a firearm to commit an indictable offence.
Pc Julian Brassington, of the police firearms unit, told the Supreme Court that he went to a Pembroke house at about 11.20pm on March 24, 2020 just after police got reports of a shooting in the area.
He said that he saw a hole in the doorway of the house.
Pc Brassington added that he spoke to the victim, who suffered a gunshot wound to his left arm, before he was taken to the King Edward VII Memorial Hospital for treatment.
He said that he spoke to the man's girlfriend, who also cannot be named for legal reasons, and she told him that she had seen the gunman.
Pc Brassington told the court that the woman was "extremely shaken" and could not identify the gunman at the time.
The officer said the woman was taken to Hamilton police station to be interviewed and identified Mr Flood later.
He added that Mr Flood was found near Deepdale Road and arrested in connection with the incident.
Mr Brassington told the court: "When dealing with firearms incidents, we try to maintain a reactionary gap of 15 to 20 feet."
He added: "We try to keep as many people out as we can so they won't contaminate the area."
Mr Brassington said firearms unit officers made sure to wash their bodies and clothes regularly to prevent contamination of crime scenes.
Detective Sergeant Jason Smith told the court that he was the lead investigator for the case, which he explained was similar to being "the conductor of an orchestra" and assembled a team to carry out inquiries.
He said he interviewed the victim's girlfriend at Hamilton police station and talked to her until about 1.30am on the night of the shooting.
Mr Smith said that the firearm used in the incident was never recovered and that fingerprints were not found in the area.
He added that Mr Flood's motorcycle and gloves had been swabbed for gunshot residue but came back clear.
Blood was found on Mr Flood, but analysis showed that it was his own.
The court heard that Mr Flood had earlier been treated at the King Edward VII Memorial Hospital for injuries to the left side of his neck.
The jury learnt that Mr Flood was interviewed after his arrest but answered "no comment" to all the questions.
The trial continues.