Woman tells court how a night out with friend turned to tragedy
Created: Jun 15, 2022 07:45 AM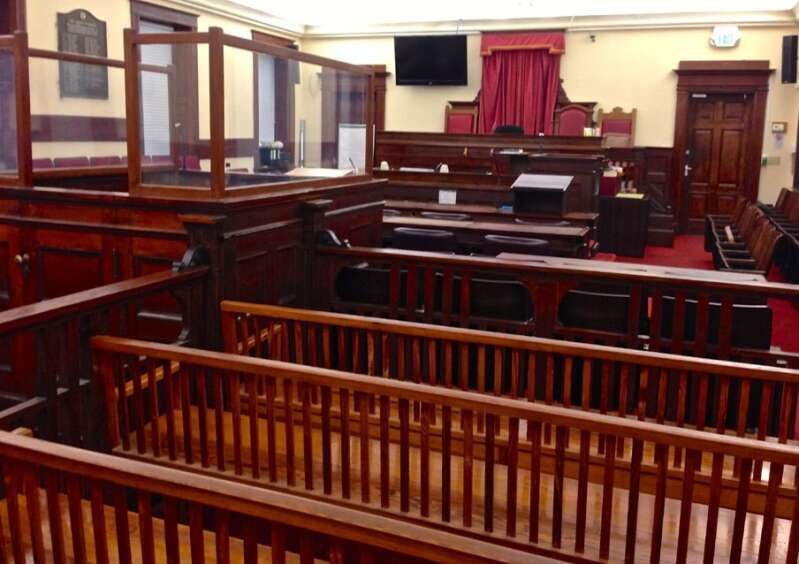 A woman described yesterday how a night out turned to tragedy when her friend was killed in a road traffic collision four years ago.
Jada Simmons-Trott told the Supreme Court that she was travelling in front of 19-year-old Jen-Naya Simmons with Ms Simmons's younger sister on the back of her bike when she steered to the side of the road to avoid a van in the opposite lane.
"From my point of view, I could clearly see that the right wheel was either on the line or already over the yellow line into the lane travelling east," Ms Simmons-Trott said.
"Once I saw that, I manoeuvred over to the left side of the road to clear the vehicle."
She continued onward for a short distance before she realised she could no longer see her friend in her mirror.
Ms Simmons-Trott said she slowed down and then pulled to the side of the road to give her friend time to catch up before she turned around and tried to locate her.
Seconds later, she said she saw her friend laying in the road, bleeding from her head, and her motorcycle a distance away.
"She was not conscious at all. Her eyes were closed when I found her," Ms Simmons-Trott said.
"By the time I got there, there were people already there that had stopped. I never touched her or got too close because her sister was there with me. I wanted to comfort her so I asked someone else to check her while I comforted her sister."
Terrance Walker, from Pembroke, has denied a charge that he caused the death of Ms Simmons by careless driving in the early hours of July 15, 2018.
As his trial began in the Supreme Court yesterday, Ms Simmons-Trott said that she had been with the victim for most of the evening before the collision.
She said that she had gone to the victim's home in Hamilton Parish that evening with the intention of them going to a house party in Warwick.
Ms Simmons-Trott said that before they left, Ms Simmons borrowed her motorcycle to pick something up from a friend who lived near Devil's Hole.
She said Ms Simmons did not have a valid Bermuda driver's licence, but had never had any problems riding.
"She has literally gone from St George's to Dockyard on my bike and other people's bikes as well," Ms Simmons-Trott said. "Even without a licence, she was fully capable of operating a bike with no accidents."
Ms Simmons-Trott said that when Ms Simmons returned home, she was wet and bleeding with scrapes on her left elbow and knee.
She said the victim told her that she had tried to avoid a woman walking a dog in the road and had come off the bike.
Ms Simmons-Trott said the pair still agreed to go to the house party, but after the accident she insisted on riding behind Ms Simmons to make sure that she was all right.
She said they made it to the party without incident and, while Ms Simmons had "two or three" shots, she did not appear to be impaired.
Eventually, she said that they decided to go to Front Street.
"Before we left I told her that I would be monitoring her on the way back home," Ms Simmons-Trott said.
"It was 2am, the roads were still wet and although in my judgment she was not drunk to the point she couldn't operate a vehicle, me being a paranoid person wanted to monitor her."
She said she rode behind Ms Simmons to Ice Queen, where they picked up food, and then to Front Street, where they found that the bars were already closing.
They then rode to Flatts, where they stopped near the Bermuda Aquarium Museum and Zoo to eat their food.
Ms Simmons-Trott said that throughout the evening Ms Simmons showed no signs of difficulty riding the motorcycle.
She said that Ms Simmons was the first to pull on to the road when they left Flatts, but that she quickly overtook her as they continued east on North Shore Road.
Ms Simmons-Trott said that as she went around a nearby corner, she saw a white or grey van coming towards her at a high rate of speed.
She moved to the left side of the lane and continued east, but became concerned when she could not see Ms Simmons in her mirror.
Ms Simmons-Trott said she turned around and soon found her friend and the motorcycle in the eastbound lane, with the bike on its right side and the victim's head near the centre line.
She told the court that as others checked on her friend she called 911 and Ms Simmons's family before she moved the damaged motorcycle to the side of the road.
"It was just instinct," Ms Simmons-Trott said. "There was no logical reason. I just saw her and I just moved it. I cannot even tell you the motivation to be honest.
"It wasn't until after I moved the bike that the people around me told me that I shouldn't have touched it."
The jury was also shown images of two damaged vehicles — a motorcycle and a silver van, which appeared to have a series of scrapes along it's driver's side.
The trial continues.
• It is The Royal Gazette's policy not to allow comments on stories regarding criminal court cases. This is to prevent any statements being published that may jeopardise the outcome of that case.