Maxanne Anderson named as new senior magistrate
Created: Jul 02, 2022 04:47 PM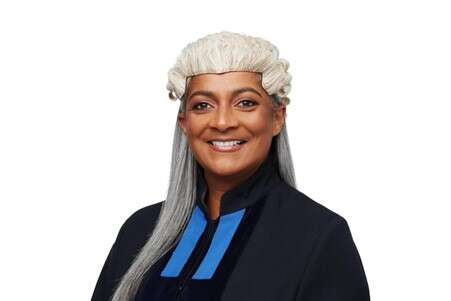 Magistrate Maxanne Anderson said it was an honour and a privilege to serve the people after she was named the new senior magistrate.
Rena Lalgie, the Governor, announced the appointment this afternoon after a recommendation from the Judicial and Legal Services Committee.
"Ms Anderson has demonstrated that she has the skills and experience to take on the additional challenges of managing the administration of the Magistrates' Court," she said.
Ms Anderson said the opportunity to serve the people of Bermuda was an honour and a privilege.
"It is a responsibility I do not take lightly but will carry out with dignity, fairness, firmness, and humility," she said
"I would like to thank my family and friends for their love and support. Bermuda is our home, and we must all do our part to ensure a legacy for our future to enjoy."
Ms Anderson is a graduate of Spelman Collage and earned her law degree at the University of Kent at Canterbury in 1995.
She was called to the Bar of England and Wales in 1997, and the Bermuda Bar in 1999.
Ms Anderson has served as a magistrate for six years and is the chairman of the Family Court. She also overseas the Drug Treatment Court, Mental Health Court and DUI Treatment Court.
She replaces Juan Wolffe who was appointed as a judge earlier this year.