Man's shirt set on fire as punishment for losing drugs, court told
Updated: Jul 07, 2022 08:41 AM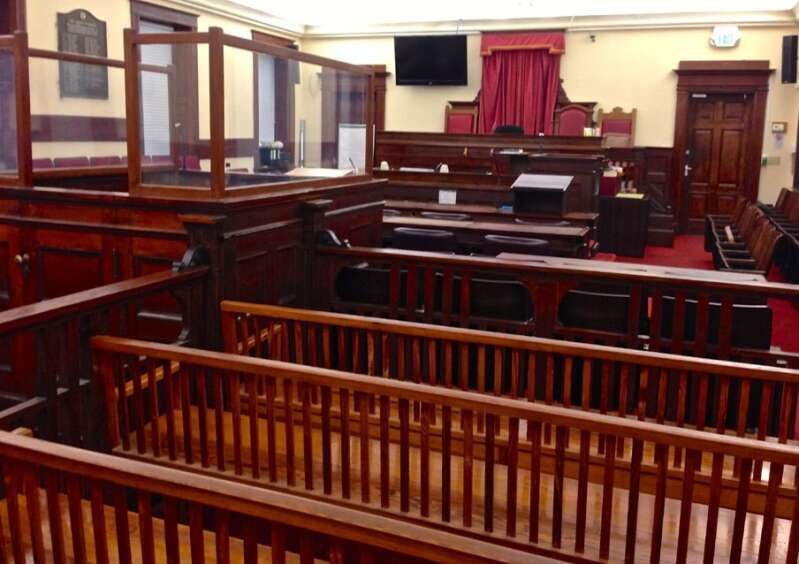 A man was forced to wear a lighter fluid-covered shirt that was set on fire as punishment for losing thousands of dollars worth of cannabis resin, a Supreme Court jury was told yesterday.
Justin Cameron and Jahni Holder, both 27, have denied causing grievous bodily harm to Jamar Malik Dill and depriving him of his liberty.
Aqueelah Simmons, for the Crown, told the jury that Mr Dill was arrested on September 5, 2019 for possession of cannabis resin. He told police it belonged to another man, who was formerly accused alongside the defendants.
Ms Simmons added that Mr Dill was later contacted to receive "a sort of consequence" for the loss of drugs.
She said that Mr Cameron and Mr Holder were told to "assault Mr Dill repeatedly by slapping him about his face".
Ms Simmons continued: "I expect you to hear that Mr Dill was not allowed to leave.
"I also expect you to hear that the defendants were not satisfied with just simply slapping Mr Dill and began to beat him with a wooden object."
She told the court that Mr Dill was then given a choice of punishment and opted to have his shirt lit on fire as he wore it.
Ms Simmons added that his shirt was then doused in lighter fluid and that Mr Dill was forced to wear it as Mr Holder set it alight.
She said: "I expect you to hear that within seconds, Mr Dill's upper torso was engulfed in flames.
"I also expect you to hear that Mr Dill removed his shirt and the assault continued for a period of time.
"I also expect you to hear that Mr Dill was told by the defendants that if he runs or if he goes to the police he will be killed."
The incident was alleged to have happened on September 9, 2019.
Detective Constable Anthony Francis told the court that he was called to West Park Lane, Pembroke, on September 5, 2019 to help his colleagues with an investigation into Mr Dill.
He said he found three twist bags filled with a brown substance in his motorcycle and a metal pipe that Mr Dill tried to dispose of.
A search of Mr Dill's home later revealed two scales, a white powdered substance and a jar with four twist bags inside, which also contained a brown substance.
A statement from an analyst at a government laboratory confirmed that three twist bags in Mr Dill's motorcycle contained a total of 1.82g of cannabis resin, while the four bags at his house held 187.97g of resin.
The analyst also said that trace amounts of cocaine were found inside the metal pipe and on one of the scales, while the other scale had trace amounts of diamorphine, also known as heroin. No drugs were found in the white powder.
Constable Warren Bundy, a police drug expert, said that the powder was likely a "cutting agent" to mix with drugs to increase its quantity.
He added that the amount of resin found would have a street value between $14,000 and $18,000 depending on how it was sold.
Mr Bundy admitted during cross-examination by Charles Richardson, for Mr Holder, that "cutting" and making certain drugs was a dangerous process that could lead to things such as explosions.
Mr Richardson asked if drugs of this amount could be traded for other drugs; Mr Bundy said that they could.
The trial continues.
• It is The Royal Gazette's policy not to allow comments on stories regarding criminal court cases. This is to prevent any statements being published that may jeopardise the outcome of that case.