Man whose car struck two RBR soldiers at a Covid checkpoint could face jail
Updated: Aug 02, 2022 04:45 PM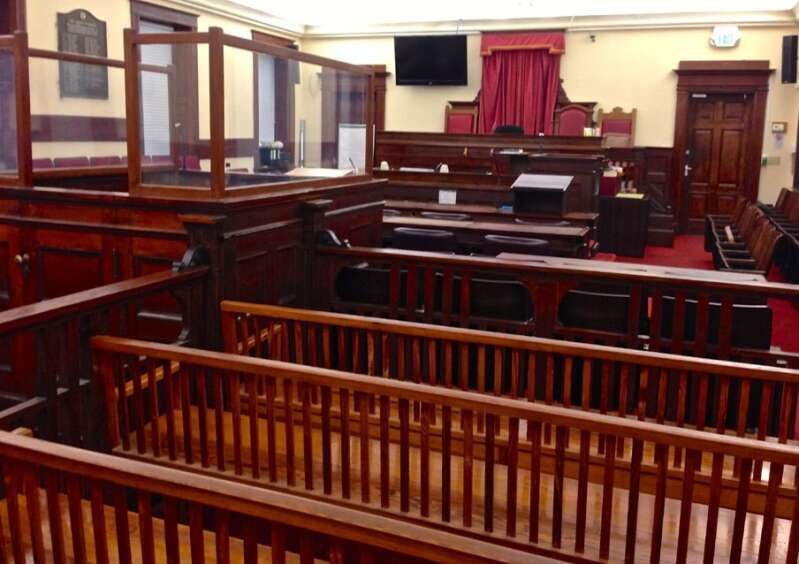 A man could face jail time after admitting injuring two Royal Bermuda Regiment soldiers with his car.
Makhail Saltus, 27, appeared at Supreme Court yesterday and pleaded guilty to causing grievous bodily harm to Private Ndavyah Williams by driving without due care and attention.
He also pleaded guilty to causing bodily harm to Private Kirk Wilks through careless driving.
The incident happened at an RBR Covid-19 curfew checkpoint on South Road in Devonshire on June 29, 2020.
Three other charges of dangerous driving, refusing to take a breath test and a breach of an 11pm Covid-19 curfew that was in effect at the time will lay on the file.
The RBR soldiers were on patrol at the checkpoint when Saltus struck them with his car around 11.15pm.
Private Williams, 28, the father of a now three-year-old girl, was flown by air ambulance to Beth Israel Hospital in Boston.
He underwent months of surgery and treatment for serious injuries, which included a broken leg, before returning home in September, 2020.
Private Wilks suffered a broken leg and recovered at home.
Cindy Clarke, the Director of Public Prosecutions, said that she would be asking for an "immediate custodial sentence" for Saltus.
Puisne Judge Shade Subair ordered a social inquiry report for Saltus, from Hamilton Parish, and adjourned the case until November 3. She extended his bail.
Also appearing at the monthly Supreme Court arraignments was Ajamu Hollis, 46, who pleaded not guilty to the murder of Daemon Bell, an off-duty prison officer, on February 2.
Mr Bell, who worked for the corrections service for 18 years, allegedly attempted to break up a fight at Shelly Bay in Hamilton Parish when he suffered head injuries and later died.
Justice Williams adjourned the case until October 26 for a defence statement to be submitted. A trial is expected to be set for April next year.
Jahmari Beach, 30, from Warwick, also pleaded not guilty to killing Daunte Woods and possession of a knife at Somerset Cricket Club.
Mr Woods, 27, was stabbed in the chest outside the sports club in the early hours of October 26, 2020. Mr Beach was instructed to return to court in October.
Gareath Adderley, the former Commissioner of St John Ambulance, and Christopher Clarke, 58, a former police inspector, both pleaded not guilty to attempting to convince Michael Mello to accept a bribe in exchange for not prosecuting a man.
The incident is alleged to have happened between July 6, 2016 and May 17, 2017.
Mr Clarke also denied offering Mr Mello a bribe between May 26, 2016 and May 17, 2017.
The men had originally been charged alongside former RBR commander Lieutenant-Colonel David Curley, who pleaded guilty to official corruption last month.
Curley is due to be sentenced at a later date.
• It is The Royal Gazette's policy not to allow comments on stories regarding criminal court cases. This is to prevent any statements being published that may jeopardise the outcome of that case.