Witness recalls man accused of gun possession covered in blood after alleged fight
Created: Aug 09, 2022 07:57 AM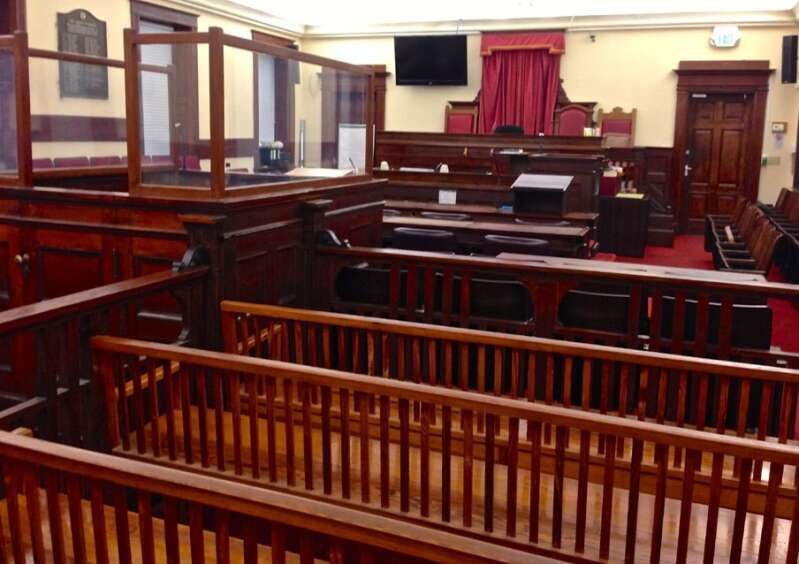 A woman told a Supreme Court jury yesterday that she watched her former neighbour restrain and beat an alleged gunman.
Samaela Cannonier-Darrell said that she was alerted to an incident happening outside her home, only to witness her neighbour Jakai Harford grapple with a man who was "covered in blood".
She said that she later saw a gun in the hands of the man covered in blood, alleged to have been Pelealkhai Williams, 33, and that Mr Harford grabbed hold of it and used it to beat him.
Mr Williams has pleaded not guilty to possession of a firearm and possession of ammunition during an incident in the early hours of December 12, 2020 in St George's.
Ms Cannonier-Darrell, who had lived at the St George's home since 2017 but who has since moved, said that she was asleep on the couch that night when she woke up to her husband running into the apartment.
She told the court that she went outside later to find the two men scuffling in a pool of blood.
Ms Cannonier-Darrell explained: "I got up and went to the steps. When I looked down from the top of the steps, I could see that Mr Harford had a gentleman in some sort of body lock.
"I was also able to clearly see blood all over the gentleman was well as on the ground and the wall."
Ms Cannonier-Darrell said that other residents came out as she went inside to call the police.
But she added that, once she went back outside, the fight "continued to escalate".
Ms Cannonier-Darrell explained: "Mr Harford was beating him very violently. The females who were present were getting agitated and frantic."
She added: "Mr Harford was striking him in the head and he was striking him about the body.
"The accused was able to break free from the body lock and made it around the steps to the house. Mr Harford and two other men were able to catch him again.
"Mr Harford then grabbed the gun and continued hitting him in the head with it."
Ms Cannonier-Darrell said that the man was dark-skinned and had cornrow-style braids, but admitted she could not make out other details because of the amount of blood.
The Supreme Court jury also heard a summary of agreed facts around the alleged incident.
Alan Richards, for the Crown, told the court that police arrived at about 12.45am and saw Mr Harford covered in blood with a handgun in his hand that he later kicked over to police.
Officers also saw a trail of blood leading to Mr Williams, who was laying on the road while unmoving, "badly injured" and covered in blood. His motorcycle was later found parked near by on a golf course.
Both men were arrested and interviewed, with Mr Williams being arrested later and charged.
The trial, sitting in front of Acting Puisne Judge Mark Pettingill, continues.
• It is The Royal Gazette's policy not to allow comments on stories regarding criminal court cases. This is to prevent any statements being published that may jeopardise the outcome of that case.