Expert testifies that DNA found on knife 'could not be excluded' from accused
Created: Aug 18, 2022 07:56 AM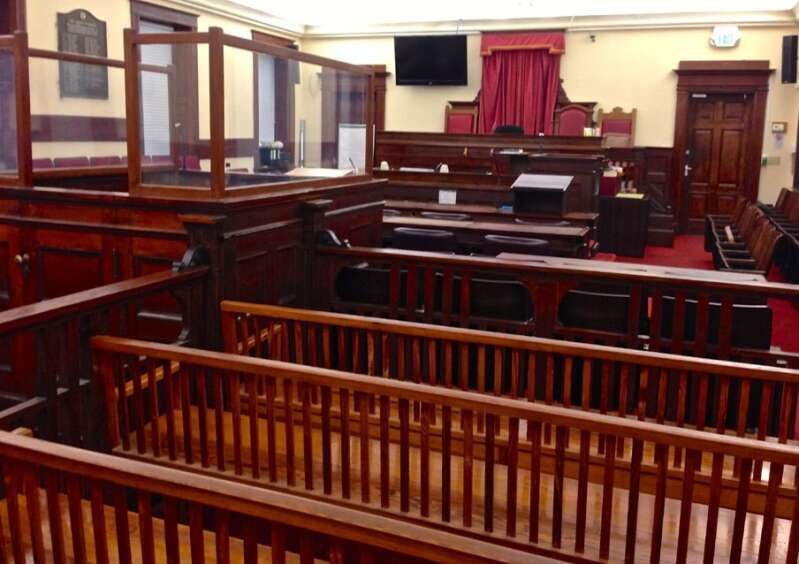 DNA taken from a knife found at the scene of a break-in would have been nearly impossible to fabricate or confuse, a Canadian scientist told the Supreme Court.
Stefan Salo, a forensic biologist, said that a sample swab taken from defendant, Zywonde Lema, "could not be excluded" from the DNA found on the knife.
Mr Salo, who appeared over Zoom from Guelph, Ontario, added that the chances of the DNA being falsely replicated were one in 140 billion.
He told the court yesterday: "To say something cannot be excluded means that their profile shares all of the requisite similarities to have a profile match.
"When we say 'single source' we mean the profile can be explained by a single donor and that there's no way this DNA came from any other carrier."
He added: "Unless they're identical twins, the probability of someone coincidentally matching that profile is estimated to be one in 140 billion."
Mr Lema, 20, has pleaded not guilty to aggravated burglary, which was alleged to have happened on November 13, 2020.
Mr Salo said that his laboratory received a swab sample on December 16, 2020 that was taken from Mr Lema and a black knife handle found at scene of the alleged break-in.
He said that after standard tests broke down and mapped out the DNA samples, it was discovered the sample from the knife was not a "mixed profile", meaning there were no other forms of DNA on it.
Mr Salo added that, because of this, the DNA very likely came from a single source.
He said that DNA could be transferred through "many mechanisms", although the most common way was from skin contact.
Mr Salo added that DNA could break down over time through things such as overexposure to direct sunlight or radiation.
The court heard earlier that Holly Murphy left her Warwick home at around 8.45am on November 13, 2020 to take her son to nursery school, only to discover an hour later that the apartment had been ransacked.
Ms Murphy, who has since moved out of the house, said that more than $825 in clothing and accessories had been stolen from her home and that the break-in caused an additional $945 in damages.
She added that she later found a kitchen knife that she had never seen before left on her kitchen counter.
The trial continues.
• It is The Royal Gazette's policy not to allow comments on stories regarding criminal court cases. This is to prevent any statements being published that may jeopardise the outcome of that case.