Woman hit by car died from blood clot, court hears
Created: Sep 27, 2022 07:37 AM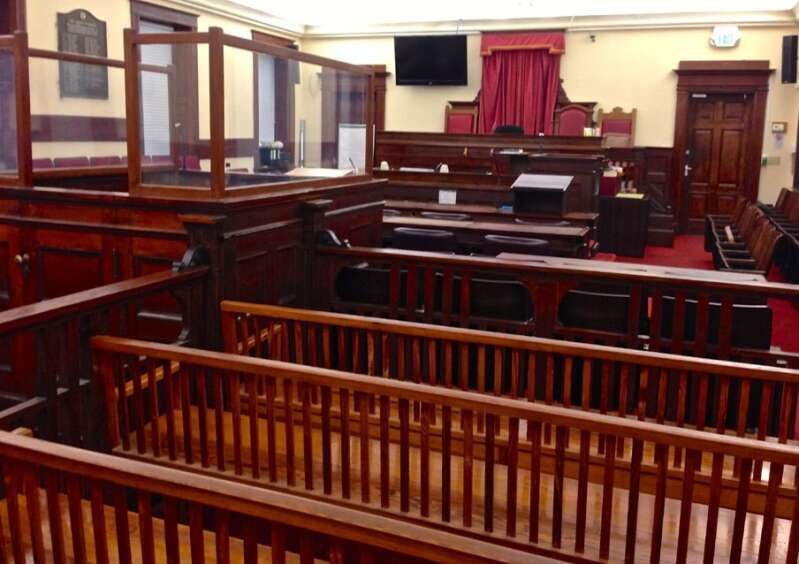 A nurse who was struck by a car died from a blood clot in her lungs, the Supreme Court heard yesterday.
Michael Pickup, a forensic pathologist based in Toronto, Canada, said that Tamra Broadley suffered a deep-vein thrombosis, also known as a blood clot, in her right leg that formed around the same time she fractured her right knee.
He said that although the cause of the clot was unclear, it was "undoubtedly" the cause of her death after it travelled to her lungs.
Dr Pickup explained: "The blood clot was so large that it was incompatible with life.
"It was very clear this was the cause of death."
Dr Pickup was speaking during the trial of Norrell Hull Jr, 48, from Southampton, who pleaded not guilty to killing Ms Broadley through careless driving.
Mr Hull, a nurse at the King Edward VII Memorial Hospital, was accused of hitting his colleague with his car as she crossed through the hospital's old parking lot in Berry Hill Road, Paget on September 9, 2019. Ms Broadley died a month later.
Dr Pickup said that Ms Broadley suffered a fractured knee as a result of the accident, which was not discovered until several days later.
He said that the incident and subsequent surgery to fix her knee, as well as immobility and obesity, all played a factor in forming and worsening the blood clot.
Dr Pickup said he discovered the thrombosis after conducting an autopsy.
He added that he found smaller clots throughout her right leg.
Dr Pickup admitted that he did not know what caused the main clot or when it formed.
But he added: "From a medical standpoint, it's more likely to have been caused by the fracture."
Archibald Warner, for the defence, asked Dr Pickup if anticoagulants, or blood thinners, which are used to treat clots, were prescribed to Ms Broadley.
Dr Pickup responded: "Not to my knowledge."
Mr Warner also asked if the clot could have been avoided if the fracture was spotted sooner. Dr Pickup said that he did not know.
Mr Warner asked if the clot could have been caused by Ms Broadley's history of obesity.
Dr Pickup said that while it could have been a factor, "to attribute it to obesity would be to ignore the fracture".
Pc Christopher Douglas, who also took the stand, told the court that Ms Broadley did not tell police that she stopped at the pedestrian crossing before crossing the street until after she decided to press charges.
He added that he did not know if anyone at the scene said that they saw her wait at the crosswalk before she was hit.
Mr Douglas reminded the court that motorists were expected to to slow down when coming across a crosswalk.
The trial continues.
• It is The Royal Gazette's policy not to allow comments on stories regarding criminal court cases. This is to prevent any statements being published that may jeopardise the outcome of that case.