Mobile phone records put accused in area of murder victim's death, court told
Updated: Nov 23, 2022 07:55 AM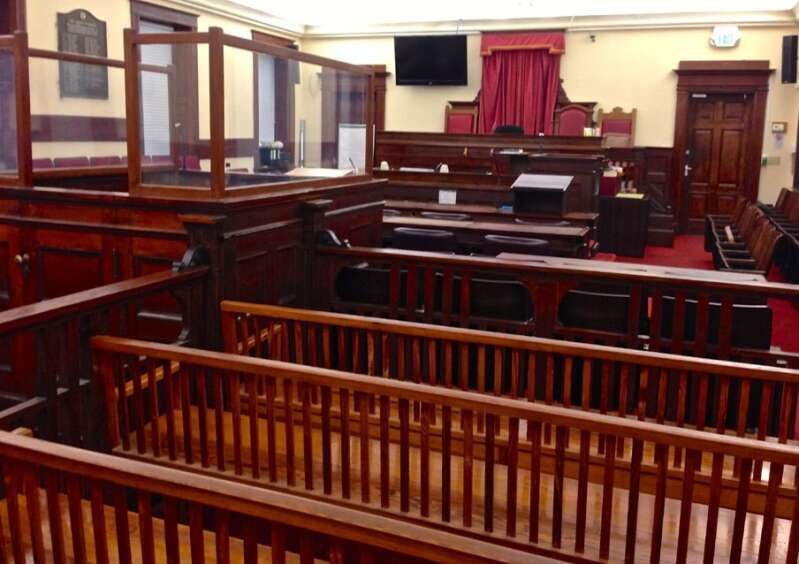 Mobile phone records showed that a murder suspect could have been in the area on the night Morlan Steede was shot dead, a crime intelligence analyst said yesterday.
Lauren Bell told the Supreme Court that calls made and received by a Sim card belonging to Kiari Tucker, 25, had been picked up by different radio towers in Pembroke and Warwick.
She added that this could indicate that Mr Tucker was in the Deepdale area the night that Morlan Steede was killed.
Mr Tucker has denied shooting dead Mr Steede and the use of a firearm on November 3, 2017.
Ms Bell told the court that radio towers, which were used to send calls and messages from mobile phones, could be used to estimate a device's locations based on which phone tower signal was used.
She said that text messages and calls, including one that identified Mr Tucker as the user of the card, were made to his phone on the night of Mr Steede's murder between 5.54pm and 12.12am that night.
The mobile phone used a signal from a radio tower near Parsons Road in Pembroke, which stretched to Roberts Avenue, before switching to a signal from a radio tower near Middletown.
Ms Bell said that phone usage switched between the two signals before it was picked up again near Warwick Camp, close to where Mr Tucker lives, around midnight.
The Crown has alleged that Mr Tucker was on Court Street, Hamilton, before visiting One Way Deepdale, near Middletown.
The Crown has also alleged that he spotted Mr Steede in the area and returned to Court Street, before "stalking" Mr Steede on a motorcycle and shooting him before returning to Hamilton.
Mr Tucker was arrested the next day and officers confiscated his phone and several items of clothing.
Ms Bell said that Mr Tucker's phone was scanned and found to have music and music videos that included violent lyrics.
But Marc Daniels, for the defence, suggested that his client's music did not reflect a leaning towards violent behaviour.
He further put to Ms Bell that his client did not send any messages relating to murder or a shooting around the time of Mr Steede's death, which Ms Bell confirmed. She said that sometimes happened in the wake of a shooting.
Mr Daniels asked Ms Bell if mobile phones would use signals from other radio towers if the signal from the closest one fails. Ms Bell confirmed this.
He suggested that his client paced about Court Street while on his phone and that his signal switched between towers before he went home. Ms Bell said this was possible.
The trial continues.
• It is The Royal Gazette's policy not to allow comments on stories regarding criminal court cases. This is to prevent any statements being published that may jeopardise the outcome of that case.