Warwick armed robbery trial begins
Updated: Mar 18, 2023 08:22 AM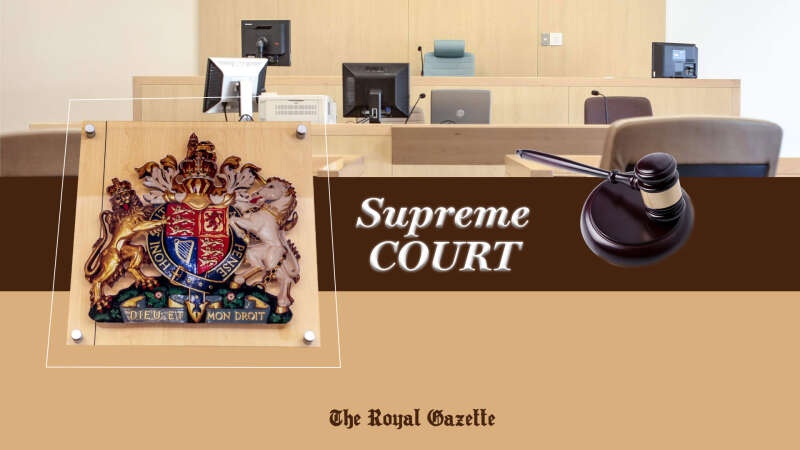 The trial of a man charged in connection with a daytime armed robbery began yesterday.
Grayson Swan, 22, has denied robbery, the use of a firearm after committing an indictable offence and handling a firearm.
A Supreme Court jury heard two police officers describe the investigation as it unfolded in May, 2020.
Christopher Rodriguez, an officer with the police's Armed Response Unit, said that he was alerted to shots fired outside of The Hub on Middle Road, Warwick, on May 8 around 5pm.
He told the court: "When I arrived at the scene, I observed a male laying on his back and a large crowd had gathered outside the store.
"I ascertained that the man on the ground had a gunshot wound to his chest. At the time, he was being tended to by an off-duty EMT."
Mr Rodriguez said that he and another officer searched the area for evidence, where they found three spent shell cases.
He said that he later spoke with the store's manager, who showed him the CCTV footage of the property.
The footage showed three men leave in a silver Daihatsu-brand car and drive to Ord Road.
Mr Rodriguez said that he alerted the other officers to the car and conducted a search once the scene had been processed.
He told the court: "We attended the area where it was seen headed, which is the Ord Road, Warwick area.
"We were driving along Tribe Road Number 2 by Ord Road, where I observed the top of the motor car, which Mr Rodriguez said that there was no one in the car, and that he was parked in a grassy area."
David McChugh, an armed police officer with Mr Rodriguez, said that no one was in the car when he and the rest of his unit found the car.
He said that he alerted other officers to the car and that it was processed by crime scene analysts and a K9 unit once it was seemed free of hazards.
Victoria Holden, a civilian consultant for the police's crime scene investigation unit since 2014, confirmed that she found three spent bullet casings at The Hub, as well as a Dewalt knife and a Bermuda mask.
She later examined the abandoned car and took swabs from the interior of the car and its external handles, which were then sent to a laboratory.
Ms Holden was later called to the Hamilton Police Station on May 12, 2020 to photograph Mr Swan and two other suspects.
Mr Swan, from Warwick, was charged alongside Daneko Cann-Hayward, 24, and Jukai Burgess, 23.
His co-accused pleaded guilty to the armed robbery on Wednesday.
The trial, overseen by Puisne Judge Juan Wolffe, continues.