Video recorded two weeks before incident shown in Dill trial
Created: Aug 12, 2023 07:57 AM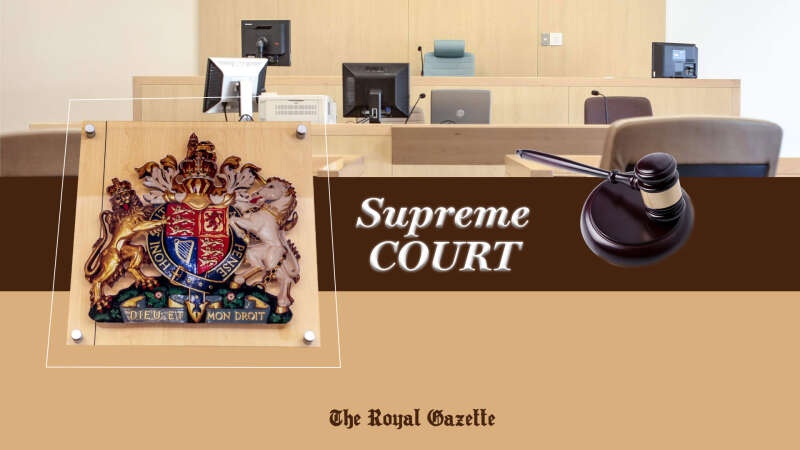 The parents of a 22-year-old who was stabbed fatally were confronted outside their family home two weeks before his death and warned to get him off the island.
In the footage, recorded on a Ring camera on the evening of May 29, 2020, a man on a motorcycle is seen pulling up outside the home of Joshua Rowse. Speaking to the parents, he demands to be told the whereabouts of their son.
Seconds later, another man enters the shot wielding a baseball bat and, using an expletive, asks for a person fitting the description of the son.
The man on the motorcycle was seen pulling away the man with the bat before he approached the victim's father and said: "You better get him out of Bermuda."
He later told the victim's brother: "Your brother is doing dumb s***. He is going to die tonight, honest to God."
In the midst of the confrontation, a third man was seen outside the home, whom Detective Constable Courtney Simmons said she recognised as Davin Dill, the defendant in the case.
Asked how she recognised the defendant, she said she used CCTV footage and still images of Mr Dill from social media and said he had similar markings, haircut, facial hair and build to the person seen in the recording.
Mr Dill, 24, has denied charges that he murdered Mr Rowse and that he possessed a bladed article, specifically a knife, in a public place in an incident on June 14, 2020.
The court heard that Mr Rowse was outside the Rubis petrol station early that evening when two men emerged from a car armed with knives and chased him around the side of the building.
CCTV footage from the station showed Mr Rowse arriving at about 7.09pm and standing near the entrance of the station's store with a second man, who was the pillion passenger on his bike
At about 7.13pm, a black car quickly pulled in to the station and two men came out, one from the front passenger door and a second from the door behind the driver's side.
They run out of camera range, and a short while later Mr Rowse returned to the area hunched over and holding his side, leaving a trail of blood behind him.
Ms Simmons noted in the footage from the station that the attacker who emerged from the back seat of the car appeared to drop an object as he chased Mr Rowse.
That object was later picked up by the pillion passenger who had been with Mr Rowse.
The jury was also shown Ring camera footage from a home on Billy Goat Hill that showed a black car matching the description of the vehicle used by the attackers travelling down the hill towards the station shortly before the attack.
The trial continues.
• It is The Royal Gazette's policy not to allow comments on stories regarding criminal court cases. This is to prevent any statements being published that may jeopardise the outcome of that case