Witness identifies defendant in murder trial
Created: Aug 17, 2023 07:56 AM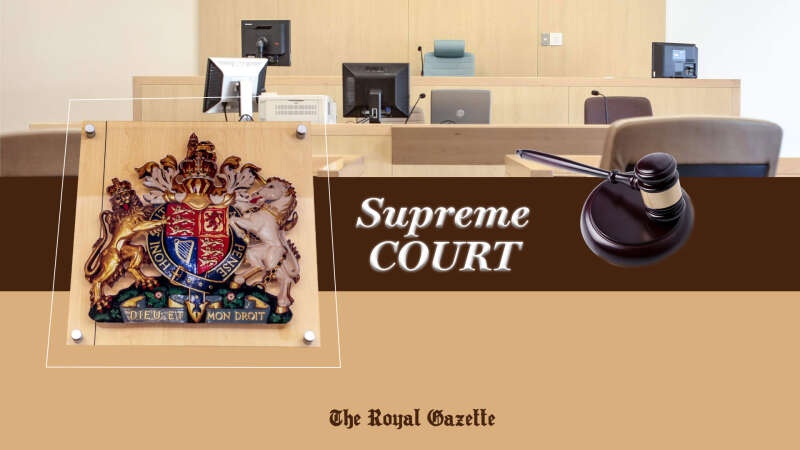 The friend of a young man stabbed to death behind a Warwick petrol station named the defendant in a murder trial as one of the people who chased the victim.
The witness, who cannot be identified for legal reasons, told the Supreme Court that he watched a video while talking to police that showed two men chase Joshua Rowse behind the Rubis South Shore petrol station.
He said that he named one of the men as Davin Dill, 24.
The witness stuck to his story yesterday when viewing the same video, noting that one of the men had the same complexion and movement patterns as Mr Dill.
He said: "He grew up in my neighbourhood. He's younger than me, so I watched him grow up.
"When you see someone when they're growing up, you'll probably see them running around without a shirt on in the summer, and when I saw that video, I just knew that was the same kid I grew up with."
The witness added: "Everything about him seemed like Davin Dill. I know the way he moves and everything.
"It feels like déjà vu, like I'd seen that boy last summer."
Mr Dill has denied charges that he murdered Mr Rowse, 22, and that he had a knife in a public place during an incident on June 14, 2020.
The witness said that Mr Dill had a friend who had been robbed earlier by three other men.
He said that it was believed that Mr Rowse had set up this friend to be robbed and that Mr Dill "was mad about the whole situation".
The witness said that he went to the police station on June 29, 2021 for an interview.
He explained that he watched CCTV footage from outside the South Shore petrol station, which showed a car park in front of Rowse while he stood outside the station.
Two men then jumped out of the car, each armed with a knife, and chased him around the building, where he was later stabbed.
The man said that both assailants were bare-chested and used their shirts to cover their faces.
But he added that he recognised both men based on their build and complexion — and named one assailant as Mr Dill.
He said that he had known both men since they were about 6, adding that he even knew their families.
The trial continues.
• It is The Royal Gazette's policy not to allow comments on stories regarding criminal court cases. This is to prevent any statements being published that may jeopardise the outcome of that case