Cavs and Forties set for final showdown
Created: Sep 07, 2011 09:48 AM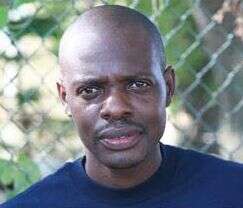 The Spring Garden Cavaliers juggernaut rolled on, crushing North Village by 111 runs in a replay to reach the final of the Commercial Cricket League's Knockout Cup.
Cavaliers' opponents in the league's showpiece season-ending game will be Forties a repeat of last year's controversial final having already claimed three titles this season.
Forties booked their berth in the final by beating Jamaican Association by six wickets the previous week when Cavaliers' first match against Village was abandoned because of rain.
But there was no stopping Cavaliers on Sunday when they piled up 262 for six in their 40 overs despite Shelly Bay's long grass and then dismissed Village, who batted one short, for 151 in 29 overs with Janaka Pereira claiming six for 28 from his allotted eight overs.
Skipper Dave Greenidge laid the foundation for Cavaliers' imposing total by topscoring with a fine knock of 79, including four sixes and six fours, after he had lost the toss.
Opener Greenidge was well supported by Jeff DeSilva (41), Trevor Haynes (32 not out), James Pace (30), Ricardo Waldron (26) and Ricky Hill (21).
Pick of the Village attack were Maurice Steede (two for 34) and Rudy Smith (two for 50).
Only Dion Ball, Jr (27) and skipper Allen Walker (26) offered any resistance to Pereira's medium pacers. Steede did not bat.
Village felt hard done by when, in the absence of official umpires, two decisions went against them early in the Cavaliers innings and their heads dropped.
Opener Hill survived a run-out appeal and Pace also survived an appeal for a catch behind.
The Bermuda Cricket Umpires Association provided two umpires for last week's Forties v Jamaican Association semi-final at Garrison Field and Hector Watson was in charge of the rained-out match at Shelly Bay between Cavaliers and Village but the BCUA were unable to provide any officials on Sunday.
Said Village skipper Walker: "The game started off in good spirit. Dave Greenidge had a great knock of 79. His only chance came when we was nearly run out by a risky single taken by Ricky Hill early in his innings. However, due to the high grass and our misfortune he was fortunate to get in.
"We really missed having umpires this week when we had two obvious outs not given one for a run-out on Ricky Hill when he was on four and the other caught behind off of James Pace who went on to score 30.
"In the end these two decisions could have impacted the outcome. However, it turned in their favour because our guys just put their heads down.
"In the end they scored too many runs for us to chase down with support from Jeff DeSilva (41) and Trevor Haynes (32 not out)."
Cavaliers batsman Barry Richards said: "Pace said he didn't hit the ball he said he would have walked if he had."
Last year's final ended in chaos over a disputed last-over catch but recently Greenidge sportingly conceded the game to Forties the 16th time they have won the cup.
Last night, Cavaliers and Forties were still trying to decide whether to play this season's final this weekend or next.
lTwo players who made their mark in Bermuda have helped holders Nova Scotia beat New Brunswick by 67 runs in the final of Canada's Maritime 40-over final held at the picturesque Tea Hill Park ground at Stratford, Prince Edward Island.
David Campbell, son of Forties' injured skipper Gordon Campbell who played for Forties, Social Club and Evening League side The Associates, struck seven fours in his 53-ball 50, and former PHC player Matthew Lee, son of Forties' 69-year-old all-rounder Allan Lee, made 35 in Nova Scotia's 243 for nine.
Wicketkeeper Lee then made a stumping and took two catches as New Brunswick subsided to 176 all out in the 30th over.
lBelmont have been crowned champions of the Evening League's (EL) Premier Division, having overtaken The Associates, who led at the halfway stage, while Airport High Flyaz have won the Second Division title.
The EL's knockout is already under way. The Associates meet third-placed Fine Leg Byes tonight while Belmont will face fourth-placed Police tomorrow night at Shelly Bay in the Premier Division semi-finals.
The finals are set for Shelly Bay on Saturday with the Second Division match at 10am, followed by the Premier Division game at 2pm.