Maybury legacy in good hands with Greg Jr
Created: Jan 09, 2021 08:00 AM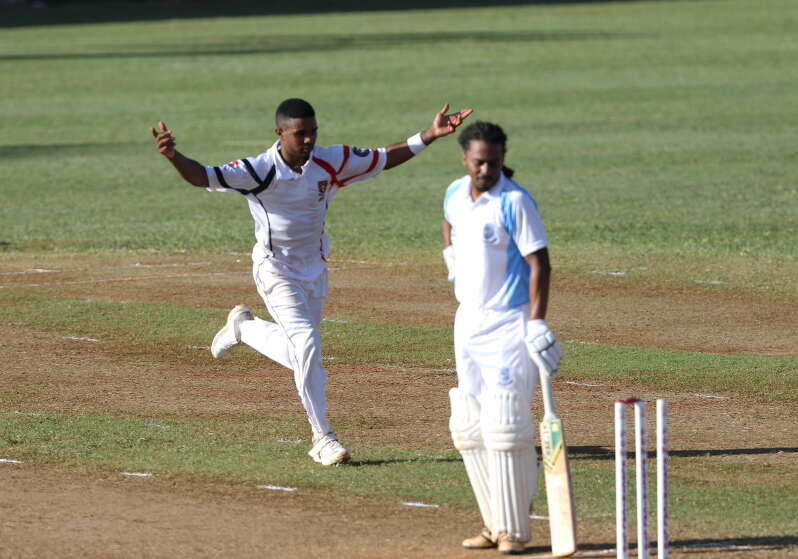 Celebrating a remarkable five-wicket haul on his Cup Match debut with his father is a proud moment forever etched in the memory of Greg Maybury Jr.
The Somerset seamer claimed five for 18 as a colt in St George's second innings to guide the challengers to a famous ten-wicket win in the 2012 classic at Somerset Cricket Club.
"I actually have a great video from Cup Match 2012 when he [father] hops on the field after my fifth wicket and you can hear him congratulating me," Greg Jr said.
Greg Maybury Sr, a former Somerset and Somerset Bridge batsman, who died on New Year's Day after a brief illness at the age of 65, was extremely supportive throughout his son's cricket development and also keen to pass on his knowledge of the game.
"He had plenty of knowledge and I appreciate that he would share that with me and was happy he could see me play," Maybury added.
"We chatted about cricket all the time. His old stories would come up and I'd have a story where I would be mad about getting out or not bowling right, and he'd have a better story probably telling me about a similar situation."
Greg Jr, 27, added: "I have been playing seriously for 17 years and I think he was trying to get me to play seriously even earlier, so we have been talking cricket for decades, it feels like."
Cricket runs deep in the Maybury family, as Greg Jr's grandfather, Kenny, and uncle, Perry, also played for Somerset, the latter having the distinction of being captain.
"Dad was proud of his father and told me all of those stories," Greg Jr said. "The family have a few pictures around of him playing and celebrating big scores and stuff, so I know all about him."
Greg Jr is thankful for the enormous show of support his family have received since the passing of his father, who was also the general manager at Port Royal Golf Course.
"It's very heart-warming and jerks a tear, in all honesty," he said. "But much appreciated to everyone for reaching out with condolences."