Bailey's Bay moving ahead with Eastern Counties plans
Created: May 03, 2021 07:57 AM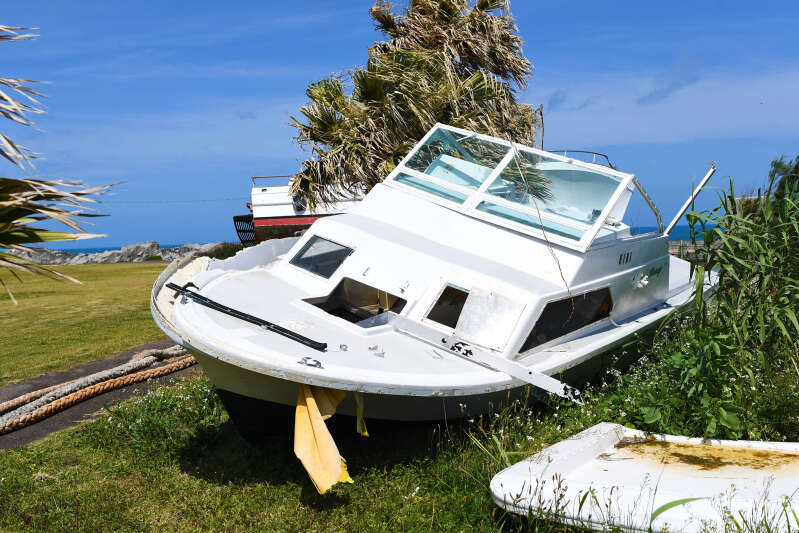 Bailey's Bay Cricket Club is moving ahead with plans to host the Eastern Counties Cup series, although uncertainty remains over what restrictions may be in place in mid-July when the first match is scheduled for Sea Breeze Oval.
The Bermuda Half-Marathon Derby race committee announced last week that the iconic road race would go ahead on May 28, after weeks of uncertainty.
Bailey Bay is hoping further restrictions, which David Burt, the Premier, said this week could be extended to the end of June, do not hinder chances of Eastern Counties returning. The competition, like Cup Match and the half-marathon derby, is more than 100 years old and one of the most popular sporting events on the calendar.
"We have started general work at the club and a few members have taken time out to get the field back up to standard," new president Stephen Outerbridge said.
"We didn't have cricket, or any sport, played on the field last year because we weren't elected as a host club for the cricket season. We're just getting up to scratch, but Covid has probably put us behind one or two weeks.
"We're doing things like painting and other things that require maintenance of the building and the field. Two boats were put down there before a storm about a year and a half ago while we were being generous.
"We have been telling the people to move their boats. They haven't, so we have to take things into our own hands and pass on the cost."
Bailey's Bay was supposed to stage the county series last year but the Covid-19 pandemic ruins those plans. The club was immediately confirmed as the 2021 host club, but the pandemic is threatening another cricket season, which isn't likely to start until next month at the earliest.
Champions St David's will begin the defence of their Eastern Counties title against Flatts. Cleveland await in the second round and Bailey's Bay will play in the final.
"We also have some people working on the field, so we'll be ready," Outerbridge said.
A former Bay captain, Outerbridge, 37, is not sure if he will take to the field this summer, considering his new responsibilities off it.
"That's up in the air right now,," he said. "I haven't made a decision.
Outerbridge was voted in as president unopposed after Arrim Perinchief chose not to seek re-election, while Roger Trott, a former Bay cricketer, ran unchallenged for the post of vice-president.
There is a lot of work for the club to do in this counties year, which Outerbridge readily acknowledges.
"Obviously, we haven't had Eastern Counties in more than two years, so hopefully we're able to get some type of cricket and atmosphere, considering the times that everybody has been put under, and that we can watch the game in a very positive environment," he said.
"Nothing brings a good feeling better to us Bermudians, and the Bailey's Bay supporters, especially if we go and win the cup."
Realistically, there could be not much more than a month's cricket before the county series begins, with clubs recently asked by the Bermuda Cricket Board to cease training because of the recent spike in Covid cases.
"Everything has been put on pause," Outerbridge said. "We have a lot of youth players coming through and me being the president now, hopefully we can put things in place to help with their development."