Ricky Hill swings back the clock to undo Associates
Updated: Aug 20, 2021 02:50 PM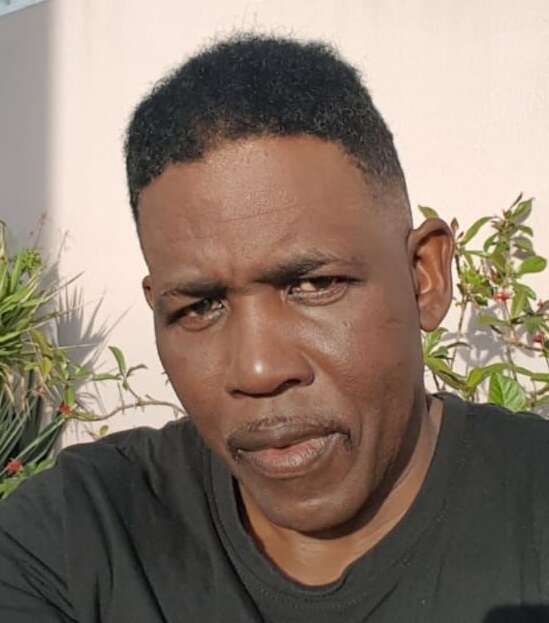 Former Somerset Cup Match and Bermuda star Ricky Hill rocked The Associates with a four-wicket haul while defending champions Renegades needed a bye off the final ball to scrape home against Tuff Dogs in the Evening Cricket League.
Elsewhere, West XI opened a four-point lead at the top of group two with a ten-wicket win over PHC and Paul Carr struck his fourth half-century of the season to steer De Wicketest to a comfortable win over KPMG.
Hill, now 62, was better known in his heyday as a wicketkeeper-batsman — including a memorable 65 against the visiting Australian Test team at Somerset Cricket Club — but it was his variety of medium pace in only his second game of the season for Fine Leg Byes that brought him four for 19 to send The Associates tumbling to their fourth defeat.
"It was just medium swing with variation," Hill said.
Only openers Mike Penrose, with 23, and 20 from Matthew Ball made any telling contribution to The Associates' below-par 85 for nine, as Chris Sundar supported Hill with three for 17.
In reply, Werner Pieters made 35 as Fine Leg Byes reached their target with four wickets and two overs in hand.
Renegades, who lead group one by nine points, but from a game more than second-placed De Wicketest, needed a late flourish — and that final-ball extra — from injured Jayde Albertze to overcome three-times former champions Tuff Dogs.
The game might have ended in a tie, as Albertze missed Dennis Musson's last ball, but wicketkeeper Davon Wade missed, too, as he tried to throw down the stumps while the batsmen scampered through for the one run required.
"Jayde was carrying an injury so came in the last two overs and steered us to the win with two sixes in his 14 not out," winning captain Durnferd David said.
"He normally opens the batting and was going to sit out, but helped us out as we were going to be short."
Earlier, Justin Barritt made top score of 36 and McLaren Lowe chipped in with 20 in Tuff Dogs' 133 for six as Christof van Tonder claimed three for 18 and Ryan Mather two for 29.
In Renegades' reply, Nathan Clarke led the way with 57, but Bevin Carr, with three for 25, and three for 28 from Terence Corday, the captain, pushed them all the way.
West XI made light work of overhauling PHC's 81 for seven. Opener Rajesh Ramasundaram made 47 not out and an unbeaten 36 not out from captain Jim West carried them home with 5.2 overs to spare.
Pick of the West XI attack were Sivakumar Senthamaraikannan and Jeet Singh, who snapped up six wickets between them, with three for 14 and three for 18 respectively.
Despite an unbeaten 56 from Henri Brinsford, KPMG went down by 32 runs to De Wicketest, Carr's fourth half-century coming from seven innings with five not outs.
"He has been our talisman this season," said Justin Brookes, the captain.
Carr stroked 52 not out and Tallent Clark an unbeaten 36 as De Wicketest piled up 142 for one after Logan Phillips was dismissed for 29. Shawn Loving was De Wicketest's best bowler with three for 18 as KPMG closed on 111 for six, having defaulted an earlier game against High Flyaz as many of their team were off the island.
Groups one/two
Shelly Bay (Tuff Dogs won toss): Tuff Dogs 133-6 (16 overs; Justin Barritt 36; Christof van Tonder 3 for 18); Renegades 134-7 (16 overs; Nathan Clarke 57; Bevin Carr 3 for 25, Terence Corday 3 for 28). Renegades won by three wickets.
Shelly Bay (PHC won toss): PHC 81-7 (16 overs; Sivakumar Senthamaraikannan 3 for14, Jeet Singh 3 for 18); West XI 82-0 (10.4 overs; Rajesh Ramasundaram 47 not out, Jim West 36 not out). West XI won by ten wickets.
Shelly Bay (De Wicketest won toss): De Wicketest 142-1 (16 overs; Paul Carr 52 not out, Tallent Clark 36 not out); KPMG 111-6 (16 overs; Henri Brinsford 56 not out; Shawn Loving 3 for 18). De Wicketest (3pts) won by 31 runs.
Group two
Shelly Bay (The Associates won toss): The Associates 85-9 (16 overs); Fine Leg Byes 86-6 (14 overs; Werner Pieters 35). Fine Leg Byes won by four wickets.