Allan Douglas Jr, Dominic Sabir the two dominant T20 batsmen
Created: Sep 14, 2021 07:57 AM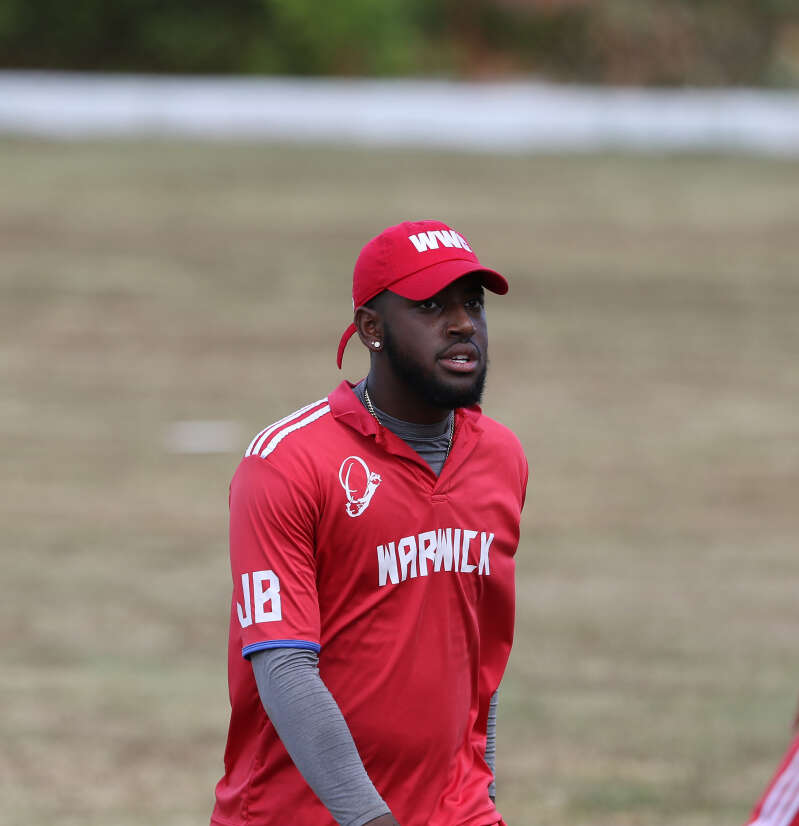 Allan Douglas Jr, of St George's, and Dominic Sabir, of Warwick, lead the Player of the Week awards during the Twenty20 campaign with four wins apiece.
Douglas's exploits, which include three centuries, two against Southampton Rangers and another — the season's highest of 146 — against St David's, helped his team win the Premier Division on net run-rate over Southampton Rangers and Somerset after they finished level on 70 points.
The opening batsman won the award the first time on July 25 for his 69 not out and two for 17 in the win against Willow Cuts. His exploits with the bat enabled St George's to finish with a net run-rate of 1.98, compared to 1.04 for Rangers and 0.34 for Somerset.
Veteran Janeiro Tucker, the Rangers player-coach, won two Player of the Week awards after a 90 and two for 32 against St David's in the season-opener and then another award against Somerset two weeks later after scoring 80 and taking two for 35 in that win.
Rodney Trott, of Bailey's Bay (5-18 v St David's), Malachi Jones, of Rangers (81 not out v Willow Cuts), Zeko Burgess, of Bailey's Bay (58 off 14 balls v Willow Cuts) and Kwasi James (70 v St David's) were the other winners.
One of the most spectacular knocks in the competition has been Zeko Burgess's innings of 58 for Bay against Cuts. He reached his fifty in 11 balls, up there with the world's fastest T20 fifties on August 8 at Sea Breeze Oval.
It took only seven minutes to complete but cannot be considered as a contender for a world record by the ICC because only international, first-class and List A matches are recognised, not domestic amateur matches.
Sabir has been the dominant batsman in the First Division, and it has show with his aggregate of more than 500 runs for promotion-seeking Warwick.
Sabir won the Player of the Week awards after knocks of 90 against Flatts; 86 not out and 2-17 against Somerset Bridge; 116 against Devonshire Rec and 83 not out against Cleveland.
Tre Manders, of Western Stars, has the next high score in the First Division — 86 not out against Cleveland, which won him the award on August 8.
Stars, with a game in hand, are ten points ahead of Warwick and Cleveland in the promotion race, but Warwick, thanks to Sabir's batting, have a slightly better net run rate of 1.61 compared with 1.34 for Stars and 1.26 for Cleveland.
The completion of the First Division programme was due to be decided last night by the Bermuda Cricket Board after a spike in Covid-19 cases on island forced a suspension of last weekend's schedule.